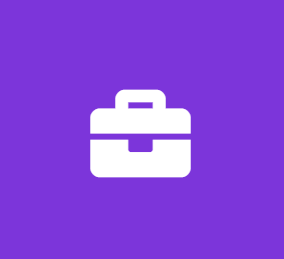 Front Desk Receptionist/Summer Intern
Neha threading LLC
Customer Support Internship
If you are a reliable, dependable, responsible, well spoken, outgoing person who is quick on your feet, you may be an outstanding fit at our salon. Come with enthusiasm and the flexibility to grow personally and professionally
As a Salon Receptionist for Neha Threading, you will create a welcoming and friendly environment for Guests in the salon by keeping appointments for the salon and spa and them running smoothly, taking pride in the overall appearance of the salon, handling point-of-sale transactions and supporting the salon and spa team.
Salon Receptionist Requirements:
Must have a passion for people and guest service
Deliver client- focused interactions through the entire guest experience
Knowledgeable about hair service offerings and Stylist appointment scheduling. Knowledge of spa services
Support salon experience through maintaining cleanliness and safety of work areas
Possess strong interpersonal, oral communication and listening skills
Ability to be flexible and adapt to business needs
Reliable and available to work various schedules, including nights, weekends and holidays (we can accommodate certain schedule request)
Must be able to operate point of sale systems and handle client financial information (knowledge of millennium will be a plus) , be knowledgeable about hair care products, be able to perform physical work and tolerate a salon environment, and possess excellent communication and human relation skills
As a Salon Receptionist for Neha Threading, you will:
Earn hourly compensation plus retail commission in a fun and friendly environment
Benefit from working in a full service salon and spa that offers the latest in cutting, design, color and texture and spa services that include facial, massage and body treatments.
Job Types: Full Time
Job Type: Part-time
Job Type: Full-time
Benefits:
Employee Discount
Paid Time Off
Experience:
receptionist/customer service: 1 year (Preferred)
Work authorization:
Additional Compensation:
This Job Is Ideal for Someone Who Is:
Dependable -- more reliable than spontaneous
People-oriented -- enjoys interacting with people and working on group projects
Adaptable/flexible -- enjoys doing work that requires frequent shifts in direction
Achievement-oriented -- enjoys taking on challenges, even if they might fail
This Job Is:
Open to applicants under 18 years old, provided it is legally allowed for the job and location
Schedule:
Monday to Friday
Day shift
Company's website:
Company's Facebook page:
https://www.facebook.com/neha.threading
Benefit Conditions:
Only full-time employees eligible
Work Remotely: