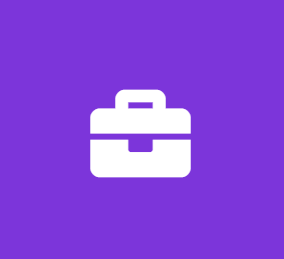 Online Marketing Intern (Bilingual Mandarin Required)
Touchdown International
Marketing Internship
ABOUT TOUCHDOWN:
For the last 15 years, Touchdown International has helped our clients achieve success in their endeavors. Our mission has been to help Chinese students touch the sky while remaining down to earth.
Touchdown is a leading career and consulting firm based in Beijing with offices in Columbus, Ohio, and New York City. Since 2005, the firm has been empowering Chinese applicants through the graduate application process. Since its inception, Touchdown has achieved much success, including CITIC Bank ranking the company for three consecutive years as one of the Top 5 business education consulting firms in China. From 2015, the firm began providing expert career coaching designed for Chinese students studying in the US to enable them to "kickstart" their career success.
Touchdown is very active in online marketing and looking for talented students interested in the marketing field for a summer internship with the possibility of a full-time offer. Touchdown collaborates directly with campus organizations and university career/admissions offices.
JOB DESCRIPTION:
Responsible for planning and launching online events targeting Chinese students across the United States
Work closely with the marketing team to promote online events
Develop and build relationships with Chinese student organizations, and coordinate online marketing events with target universities
Build and maintain alumni relationship through alumni network of Touchdown
Attend conference calls with the marketing team
Identify social media trends and opportunities to develop effective online marketing strategies
REQUIREMENTS
Bilingual in both English and Chinese
College junior or graduating senior preferred
Extensive campus organization experience preferred
Outgoing and creative mindset
Ability to work independently and endure pressure to deliver results
Presentation/MC skills are a plus
Experience with social media and Wechat marketing a plus
Job Types: Full-time, Internship
Salary: $15.00 to $20.00 /day
Education:
Location:
Language:
Application Question:
What experiences do you have in social media and WeChat marketing?
Additional Compensation:
Work Location:
Benefits:
This Company Describes Its Culture as:
Detail-oriented -- quality and precision-focused
Innovative -- innovative and risk-taking
Outcome-oriented -- results-focused with strong performance culture
People-oriented -- supportive and fairness-focused
Team-oriented -- cooperative and collaborative
Schedule:
Company's website:
Work Remotely: