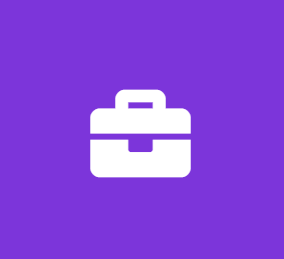 Software Engineering INTERN
NSS Labs, Inc.
Software Engineer Internship
NSS Labs, Inc. tests the world's security products and is recognized globally as the most trusted source for independent, fact-based cybersecurity guidance. Our mission is to advance transparency and accountability within the cybersecurity industry. Many of the world's largest and most demanding enterprises rely on trusted insights from NSS Labs.
This is a summer internship, hourly position. The hours are full-time Monday-Friday, 40 hours per week working remote in Austin.
NSS Labs is looking for a Software Engineering Intern to join our team. This is a great opportunity for a recent college graduate to acquire real world development experience within a top-notch engineering team. We offer engineers a complex development ecosystem with short release cycles. You will be part of our core software engineering team—a growing group of engineers with a diverse background, bringing a variety of skills and perspectives to the table. Your fresh perspective is important to our growth.
Key Responsibilities:
Develop new user-facing features using React.js
Build reusable components and front-end libraries for future use
Proactively learn and enhance the architecture (front and back-end) of the platform
Be open-minded about working on various projects throughout our stack
Commit well-crafted, well-tested code daily
Required Skills:
Proficiency in JavaScript
Basic understanding of React.js and its core principles
Relevant experience in a back-end OO language (C#, Java)
Experience or willingness to work in an agile scrum environment
At NSS Labs, we hire innovative and talented individuals with a passion for leading-edge technology. We have a culture of innovation, where quality, originality, and "thinking outside the box" are encouraged. Our leadership fosters professional growth and support, all within a fast-paced environment.
Third party resumes are not currently being accepted. NSS Labs, Inc. will not pay a fee for unsolicited resumes.
NSS Labs provides equal employment opportunities to all employees and applicants for employment without regard to race, religion, color, national origin, ancestry, sex (including pregnancy), disability, age (40 and older), marital status, sexual orientation, gender identity or expression, genetic information, medical condition, veteran or military status, or any other characteristic protected by law. Equal employment opportunity applies to all terms and conditions of employment, including hiring, placement, promotion, termination, layoff, transfer, leave of absence, compensation, and training.