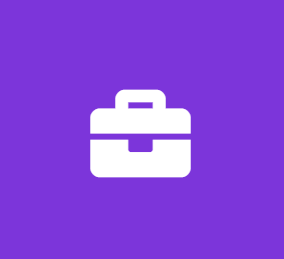 SEO Internship- summer 2020
Westchester Digital Marketing Agency
Marketing Internship
Web Marketing - SEO Intern
We are seeking a highly motivated, detail-oriented SEO intern to assist our Marketing team during the summer 2020.
This role will be responsible for improving client websites on search engines, staying on top of key SEO trends, suggesting innovative optimization tactics, Working on Google Ad Words, and identifying areas of improvement.
You will learn all aspects of SEO using various tools, such as Wordpress, Google Analytics, Google Search Console, and Google Ad Words, Yoast and more to track performance and insights.
This is a unique opportunity for the right candidates to gain hands-on SEO/web marketing experience while also finding opportunities for growth in the world of Digital Marketing...
Job Duties and Responsibilities:
Stay up-to-date on SEO tactics.
Identify weakness and strengths in websites
Find new opportunities for SEO enhancement
Monitor analytics and organic traffic to website
Checking Content
Analyzing Results
Updating Wordpress
Required Skills:
Current undergraduate student or completed BA/BS in marketing, business or equivalent
Strong researching, problem-solving, and decision-making skills
Highly organized and strong attention to detail
Ability to work independently as well as in a team-oriented environment
Excellent written and oral communication skills
Basic knowledge of Wordpress
Experience with Google Analytics or any SEO tool is a plus
To be considered send your resume and cover letter.
Job Type: Internship
Salary: $10.00 to $12.00 /hour
Experience:
Google Analytics: 1 year (Preferred)
Wordpress: 1 year (Preferred)
Search Engine Optimization: 1 year (Preferred)
Google Adwords: 1 year (Preferred)
Education:
Work Location:
Benefits:
Schedule:
Monday to Friday
Day shift