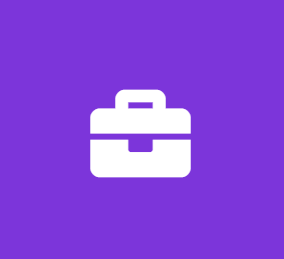 Jr . Software Configuration Manager
DCI Solutions
Software Engineer Internship
DCI Job Requirement for:
Jr. Software Configuration Manager
Location: Openings in APG
Job Description
Support development and maintenance of PM MC Standard Operating Procedures and other documentation related to configuration management and change accounting. Identify and adopt industry best practices and assure required activities supporting cybersecurity RMF controls for CM are implemented.
Develop Configuration Management (CM) Plans and establish a CM tracking, auditing, and reporting capability along with a documentation repository for software deliverables.
Maintain logs and provide reporting of software product deliverables and acceptance review activities.
Coordinate, track, receive, and place under CM software and documentation.
Brief CM status to PM MC leadership.
Provide and maintain software "warehouse" capability for current and legacy software, including end-item integrated builds.
Provide administrative and technical support for the development, validation, approval and version control of baseline Technical Bulletins (TB), and Tactics, Techniques and Procedures (TTP). Provide administrative support and accounting for review, approval and publishing of these TB/TTP's on the eLandWarNet portal for unit and other software stakeholder access.
Establish and maintain MC Support Center (MCSC) software license tracking tool, including alerts to inform product shops when software licenses or maintenance is expiring.
Manage CM IMS (availability, distribution, testing, etc.), manage change processes, support the MC CCB, attend to technical issues, and develop reports and briefs for PM MC leadership.
Other responsibilities include: SW Replication, Recordable Media/HD accountability, Portal Account permissions, log tracking, and CM improvement concepts such as cloud-based approach to CM artifact management.
Qualifications:
Bachelor's Degree in Computer Science, IT, or related field (preferred)
2+ years' experience with Linux (preferred) and Windows Systems Administration
2+ in developing Configuration Management Plans
Experience with VMWare and IT troubleshooting (preferred)
Excellent technical, interpersonal, written and verbal communication skills.
Active DoD Secret clearance
Job Type: Full-time
Salary: $40,000 - $75,000
Job Type: Full-time
Salary: $40,000.00 to $75,000.00 /year
Experience:
Configuration Management: 1 year (Required)
Linux and Windows Systems Administration: 1 year (Preferred)
VMWare Administration: 1 year (Preferred)
Education:
License:
Secret Clearance (Required)
Additional Compensation:
Benefits:
Health insurance
Dental insurance
Vision insurance
Retirement plan
Signing bonus
Paid time off
Work from home
Flexible schedule
Parental leave
Relocation assistance
Professional development assistance
Tuition reimbursement
Other
Schedule:
Monday to Friday
No weekends
Company's website:
http://www.dci-solutions.com/careers/
Work Remotely:
Temporarily due to COVID-19