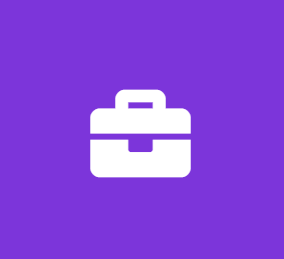 Social Media Marketing Intern- Summer 2020
Westchester Digital Marketing Agency
Marketing Internship
We are a Digital Marketing Agency and we are looking for the right intern to join us for the Summer 2020 semester for the position of Social Media Marketing Intern with our agency. This is an unpaid internship but you can gain credits for this position or gain experience that can potentially lead to a p/t or f/t position here.
If you are a student who will be enrolled in college for the Fall 2020 semester and you are a marketing/communication or business major and you are looking for an internship for credits/experience for this semester, then we are the answer.
In addition, if you just graduated and want to get your foot into the marketing/agency world this internship is a great starting point.
We are looking for immediate interns who will learn all about social media marketing, marketing campaigns, analysis and will work on actual accounts. You will learn hands on what a marketing program consists of and how to implement it.
The Ideal Candidate for this internship:
Enrolled in school for the fall 2020 semester
Just graduated with a marketing/communications/pr degree
Needs credits for this internship
Wants to learn the marketing/digital business
Is a Marketing/Communications/PR or business major
Can commit to 15-24 hours per week
Has experience with social media marketing
To be considered send us a resume and a cover letter and tell us why you are the one for us!
Job Type: Internship
Experience:
social media : 1 year (Preferred)
marketing: 1 year (Preferred)
This Job Is Ideal for Someone Who Is:
Dependable -- more reliable than spontaneous
Adaptable/flexible -- enjoys doing work that requires frequent shifts in direction
Detail-oriented -- would rather focus on the details of work than the bigger picture
Autonomous/Independent -- enjoys working with little direction
Innovative -- prefers working in unconventional ways or on tasks that require creativity
Schedule:
Work Remotely:
Temporarily due to COVID-19