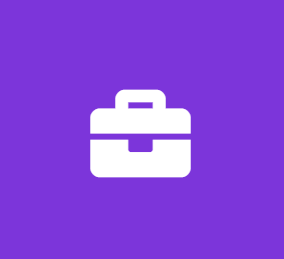 Summer Intern - Front Desk/Social Media
Neha threading LLC
Marketing Internship
Job Description
If you are a reliable, dependable, responsible, well spoken, outgoing person who is quick on your feet, you may be an outstanding fit at our salon. Come with enthusiasm and the flexibility to grow personally and professionally
Do you live on Facebook, Twitter and Instagram? Do you have creative ideas and passion for the marketing, do you know how to generate and measure great social media results then this is the perfect place for you. Neha Threading Salon and Spa is well known in the neighborhood and has over 7500 unique clientele that has visited the spa.
The ideal candidate will be responsible for:
Must have a passion for people and guest service
Deliver client- focused interactions through the entire guest experience
Developing and marketing our services through social media platforms including (but not limited to) Facebook, Twitter, Instagram, Google, Yelp, YouTube and LinkedIn.
Coordinating with our salon and spa technician and coming up with marketing strategies
Support salon experience through maintaining cleanliness and safety of work areas
Possess strong interpersonal, oral communication and listening skills
Ability to be flexible and adapt to business needs
Posting the info in social media platform
Developing plans to boost our presence in Social Media
Developing fliers for marketing spa services and posting in social media platform
Taking pictures and short videos to post in the social media
Develop and maintain relationships with key social media audiences
Implement initiatives that grow audience; track and report results and ROI
Must be able to operate point of sale systems and handle client financial information (knowledge of millennium will be a plus). Possess excellent communication and human relation skills
Job Types: Full-time, Part-time
Job Type: Full-time
Benefits:
Employee Discount
Flexible Schedule
Experience:
Front Desk/Social Media: 1 year (Required)
Education:
High school or equivalent (Preferred)
Additional Compensation:
Commission
Store Discounts
Work Location:
This Job Is Ideal for Someone Who Is:
People-oriented -- enjoys interacting with people and working on group projects
Adaptable/flexible -- enjoys doing work that requires frequent shifts in direction
Autonomous/Independent -- enjoys working with little direction
This Job Is:
Open to applicants under 18 years old, provided it is legally allowed for the job and location
Open to applicants who do not have a college diploma
Schedule:
Monday to Friday
Weekends required
Day shift
Company's website:
Company's Facebook page:
https://www.facebook.com/neha.threading
Work Remotely: