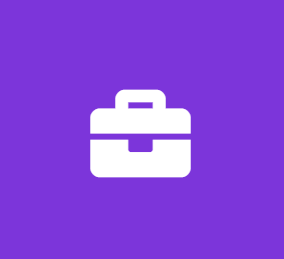 Software Engineer Intern (Summer)
Hyosung
Software Engineer Internship
OVERVIEW
Nautilus Hyosung America, Inc. (HYOSUNG) is a world leader in ATM self-service technologies. We have built a reputation for innovation by continually researching, developing and delivering quality ATM products – flexible products that adapt to our changing world and our customers' changing needs.
JOB SUMMARY:
The Software Engineer Intern will assist in the developing of information systems by studying operations; designing, developing and installing software solutions. This role requires collaboration on a development team where new software solutions will be developed that will interface with our current hardware designs. This is a career building opportunity to develop professional software acumen.
This internship will provide a variety of diverse opportunities which include hands on experience, real time projects, executive leadership interaction, and industry knowledge. This is a 3-month paid internship program located at our Dallas, HQ location. Dates are subject to change based on individual University start and stop dates. Upon the program completion, top candidates may apply to be selected for the Hyosung Leadership Program. A housing allowance will be provided.
ESSENTIAL FUNCTIONS:
Able to work directly with team and help develop software solutions by studying information needs; conferring with users; studying systems flow, data usage and work processes; investigating problem areas; following the software development lifecycle.
Help team document and demonstrate solutions by developing documentation, flowcharts, layouts, diagrams, charts, code comments and clear concise code.
Assist with the preparation and installation solutions by determining and designing system specifications, standards and programming.
Work with team to improve operations by conducting systems analysis; recommending changes in policies and procedures.
Protect operations by keeping information confidential.
Provide information by collecting, analyzing and summarizing development and service issues.
Participate in special projects, as needed.
Collaborate with team to brainstorm and create new products.
Work collaboratively with others to achieve goals.
Qualifications
EDUCATION AND EXPERIENCE:
Pursing a Bachelor's degree in Computer Science, Computer Engineering or equivalent degree discipline
Junior or Senior class standing/rankling
Minimum 3.0 GPA is required
Knowledge of C# and/or C++ are required and not limited to Scripting Languages, HTML5, databases, communication protocols (e.g. TCP), encryption technologies (e.g. TLS, RSA), Visual Studio, Java
Ability to use Excel, PowerPoint and Word
Excellent interpersonal skills and the ability to deal effectively with a variety of personnel both internally and externally
Ability to meet tight deadlines and prioritize workload
Eagerness and willingness to learn new technologies
PHYSICAL DEMANDS:
These physical demands are representative of the physical requirements necessary for an employee to successfully perform the essential functions of the job. Reasonable accommodation can be made to enable people with disabilities to perform the described essential functions.
While performing the responsibilities of the job, the employee is required to talk and hear.
The employee is often required to sit and use their hands and fingers, to handle or feel.
The employee is occasionally required to stand, walk, reach with arms and hands, climb or balance, and to stoop, kneel, crouch or crawl.
Vision abilities required to perform this job include close vision.
WORK ENVIRONMENT:
While performing the responsibilities of the job, these work environment characteristics are representative of the environment the jobholder will encounter. Reasonable accommodations may be made to enable people with disabilities to perform the essential functions of the job.
The employee may be occasionally exposed to moving mechanical parts and vehicles.
The noise level in the work environment is usually quiet to moderate.
The passage of employees through the work area is average and normal.
Nautilus Hyosung America, Inc. recognizes and values the diversity of its employees, customers and business partners.
Equal Opportunity Employer ~ Minorities/Females/Disabled/Veteran