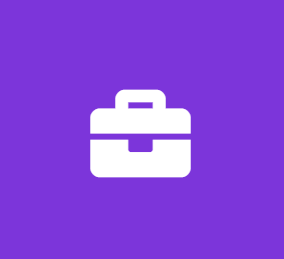 U.S. Forest Service Information Specialist Resource Assistant Intern
MobilizeGreen
Customer Support Internship
Join us. Do work that matters!
In partnership with Region 2 of the U.S. Forest Service, MobilizeGreen seeks a 26-week Information Resource Assistant (RA) Intern to work in the Geographic Information Services Program area of the Rocky Mountain Regional Office. This position will provide the RA with a career-oriented introduction to the background, philosophy, concepts, and scope of the Forest Service Physical Sciences functions and a practical understanding of the policies of the Forest Service. RA assignments will be project-oriented. The RA also will gain the necessary skills for future career opportunities in the Physical Science field as part of their internship. We are committed to creating a diverse conservation workforce and diverse applicants with relevant experience are encouraged to apply.
The Resource Assistants Program is a rigorous, immersive, paid experience for individuals interested in Forest Service careers. Resource Assistants work under the mentorship and coaching of Forest Service staff to complete mission-critical work while developing leadership, critical thinking, and strategic communication skills. RAP is a vehicle for emerging professionals to launch their natural and cultural resources careers. For more information on the Resource Assistants Program, go to: https://www.fs.usda.gov/working-with-us/volunteers/resource-assistants-program
Location: Rocky Mountains Region, 1617 Cole Blvd, Lakewood, CO 80401
Term:
26 weeks, starting September 21, 2020

Full Time/40 hours per week



Benefits:
$500 per week living allowance (stipend)

Housing stipend of $1000 per month

Hands on learning and job training experience

Site travel stipend eligible

2-year direct hiring certificate with the Forest Service (with successful completion and 960 hours completion)

Health insurance eligible

Mentorship for career and professional development



Responsibilities
Analyze trails data

Work with partner organizations and universities to develop new tools and analytics to interpret and process trails and social media data.



Experience and Qualifications
Degree requirement: Recent graduate (0-5 years) with degree in Natural Resources or Information Systems from an accredited educational institution.

Strong GIS technical skills

Experience with crowdsourcing data is a plus

A creative self-starter

Excellent written and oral communication

Demonstrated ability to multitask.

Must also have a good eye for details and be flexible to accommodate continuous shifting priorities

Deep interest in environment/natural resource management and the U.S. Forest Service

U.S. citizen or permanent resident


Work Environment: The Rocky Mountain Regional Office is located in Lakewood, CO, just west of Denver. As a Resource Assistant, the intern will be part of a cohort and will need to participate in an orientation.
To Apply:
Resume

Cover letter explaining your interest in the position and why you would be a good match

3 references