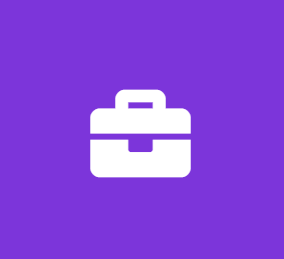 Remote Marketing Internship for Sports Company
NYC Sports
Marketing Internship
Note: All our internships are now flexible with the ability to work from home as much as possible. We expect to be back in the office with careful social distancing measure by mid June. At that point you'll have the option to come in or remain working from home.
Our company, NYC Sports creates innovative corporate sports programs, sports leagues, youth summer camps and year-round events. Our customers include nearly every major Bank, Amazon, Google, Facebook, Uber, and Twitter to name a few. Our youth programs have worked with star athletes including Devin Booker, Kristaps Porzingis, Zach LaVine, Clyde Frazier, and CJ McCollum.
Over the past four years, we have created a suite of technologies and services to help sports and activity providers with everything it takes to operate a successful sports or activity business. While we are still passionate about providing incredible year-round programs we are now focused first and foremost on offering our services to help 1000's of organizations automate and grow their programs.
We are looking for Marketing interns for the Summer who will be working directly with the COO and other heads of departments. The position will provide a great opportunity to gain exposure to a wide range of sports marketing, planning, and execution. You will be actively involved in marketing our league, software specs, and other activities. (Note: This Internship is unpaid, we do however offer credits if your program at school allows it)
Qualifications:
Excellent verbal and communication skills
Self-starter and team player
Experience using Google Suite & Microsoft Suite
Responsibilities:
Working alongside COO and CEO across functional group projects
Assisting with marketing and data entry
Working with project management tools
Job Type: Internship
Salary: $0.00 /hour
Experience:
marketing college classes: 1 year (Preferred)
selling clothing: 1 year (Preferred)
sales: 1 year (Preferred)
web design: 1 year (Preferred)
marketing: 1 year (Preferred)
Work Location:
Benefits:
Schedule:
Company's website: