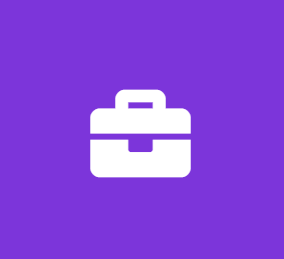 Junior Software License Analyst
Aspera Technologies, Inc.
Software Engineer Full Time
Junior Software License Analyst
Aspera Technologies, Inc. – Boston, MA
The world of Information Technology is changing daily, and new technology is reshaping how organizations manage and deliver their services to internal clients. A significant shift in the industry is the increased spend by organizations on Software and Cloud based services. Aspera has been a global pioneer in the Software Asset Management world over a decade.
To ensure continued excellence and an incomparable level of customer success, Aspera is expanding its Service Delivery organizations. This presents a fantastic opportunity for the right candidate to either enter or expand your experience within the growing SAM industry, and build a set of highly desirable and enviable skills.
The right candidate should be motivated, passionate about delivering customer success, excited about data analysis, and have a true self-starting approach to work.
As a Junior Software License Analyst within the Service Delivery organization you will be responsible for helping Aspera's customers build and maintain Software Compliance positions using Aspera's leading software license management solution, SmartTrack. You will actively work with Aspera's customers to help meet their business and operational SAM requirements, and deliver insight into both software compliance risks, as well as opportunities for cost avoidance. You will also play an active role in the successful delivery of customer projects while providing ongoing SAM support to existing customers.
Responsibilities include:
Analyze customer software license purchases, and software inventory data
Perform data reconciliation and remediation activities to ensure data accuracy and quality
Conduct software license research to support customers purchasing and contracting requirements
Provide regular communication and reporting to internal stakeholders on the performance of contracted services
Provide feedback on internal operations to improve the delivery of services
Required Skills / Experience:
Demonstrated problem solving experience
Ability to work well in a team environment with strong interpersonal communication skills
Customer focused mentality
Service oriented and critical thinker
Ability to multitask and manage priorities with strong attention to details
Bachelor's Degree preferred or equivalent industry work experience
Ability to perform duties independently with general supervision
Strong interpersonal communication and documentation skills
Skills and experience with Microsoft Excel is a plus
Knowledge of software vendor licensing rules and terms including Microsoft, Adobe, IBM, and Oracle is a plus
Working knowledge with software license management tools is a plus
Knowledge of general IT operations, operating system management, databases and integration is a plus
Your profile:
We are looking for a fast learner, critical thinker, problem solver, and data analyzer, with a high level of personal accountability paired with a sound sense of humor. Candidate should be goal oriented with strong interpersonal communication skills within enterprise environments.
We offer:
Attractive compensation model
Intensive training in the field of Software Asset Management
Good work life balance in a positive working climate
Career growth opportunities in a rapidly expanding organization
Job Type: Full-time
Location: Boston (no remote employees)
Job Type: Full-time
Education:
Location:
Boston, MA 02134 (Required)
Work Remotely:
Temporarily due to COVID-19