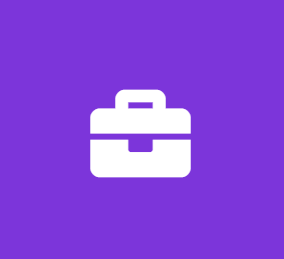 Nurse Intern - The Meadows
St. Clare Meadows Care Ctr
Nursing Internship
This is a PRN position to allow for flexibility of hours for a student.
At SSM Health, we know the healing power of presence begins with compassionate employees like you.
As a Nurse Technician you've chosen a career where patients matter–a lot.
Our Mission and Values put the patient first and place you in a position to improve each day.
Provides direct nursing care in accordance with established policies, procedures and protocols of the healthcare organization.
PRIMARY RESPONSIBILITIES
Completes assigned nursing orders as directed by preceptor, including assisting patient with activities of daily living and taking vital signs.
Observes patient status and responses. Documents and reports observations to preceptor or other appropriate staff.
Assists preceptor with development of care plan by reporting test results and patient observations.
Performs other tasks as assigned, including environmental services and preparing/transporting patients for diagnostic services.
Applies the existing body of evidence-based practice and scientific knowledge in health care to nursing practice, ensuring that nursing care is delivered based on patient's age-specific needs and clinical needs as described in the department's Scope of Service.
As an SSM Health nurse, I will demonstrate the professional nursing standards defined in the professional practice model. Uses the ANA Code of Ethics for Nurses to guide his/her response to the current and evolving health and nursing needs of our patients and our patient populations.
Works in a constant state of alertness and safe manner.
Performs other duties as assigned.
EDUCATION
Current enrollee or graduate of an accredited school of nursing; Bachelor's enrollees must have completed junior year; Associate's enrollees must have completed second semester clinicals; Graduate has failed a licensure exam and is awaiting retake for a maximum of six months post graduation
EXPERIENCE
PHYSICAL REQUIREMENTS
Constant standing and walking.
Frequent use of hearing and speech to share information through oral communication.
Frequent use of hearing to distinguish body sounds and/or hear alarms, malfunctioning machinery, etc.
Frequent lifting/carrying and pushing/pulling objects weighing 0-25 lbs.
Frequent reaching, gripping, and keyboard use/data entry.
Frequent use of vision for distances near (20 inches or less) and far (20 feet or more) and to identify and distinguish colors.
Occasional bending, stooping, crawling, kneeling, sitting, squatting and repetitive foot/leg and hand/arm movements.
Occasional use of vision to judge distances and spatial relationships.
Occasional lifting/carrying and pushing/pulling objects weighing 25-50 lbs.
Occasional lifting/moving patients.
Occasional use of smell to detect/recognize odors.
Occasional driving.