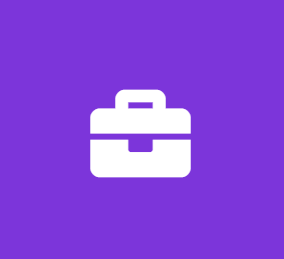 SPAN/Sales Force Intern
Equitable Advisors
Marketing Internship
Sales Force Intern
Description: In this internship training program, participants will be offered the opportunity to learn about the financial services industry from a Financial Professional who has expertise in some or all of the following:
Wealth Management, Financial Protection, and Estate Planning.
Participants will have the opportunity to be involved in a variety of activities, including:
Learning how to prepare for meetings with clients and prospective clients.
Learning the importance of, and how to prepare, presentations to clients and prospective clients.
Learning how to research client portfolios and the importance of such research in the role of a Financial Professional.
Attending in-house training sessions regarding issues relevant to the industry, including compliance rules and regulations and product training.
Observing interviewing and sales techniques to learn effective interviewing and sales presentation skills.
Qualifications: The successful candidate will be a rising undergraduate college juniors or seniors, or recent graduates:
Open to all majors, however a business background is preferred
Work full-time (up to 40 hours a week for a maximum of 12 weeks) during summer or part-time (up to 18 hours a week for a maximum or 16 weeks) during one college semester
Actively involved in local community and exhibits leadership skills (e.g. fraternity/sorority involvement, sports teams,
community service, campus clubs, associations, etc.)
Participants must be driven, have an entrepreneurial spirit and be results-oriented
Strong oral and written communication skills
Qualifications
Equitable is committed to providing equal employment opportunities to our employees, applicants and candidates based on individual qualifications, without regard to race, color, religion, gender, gender identity and expression, age, national origin, mental or physical disabilities, sexual orientation, veteran status, genetic information or any other class protected by federal, state and local laws.
NOTE: Equitable participates in the E-Verify program.
If reasonable accommodation is needed to participate in the job application or interview process or to perform the essential job functions of this position, please contact Human Resources at (212) 314-2195 or email us at
[email protected]