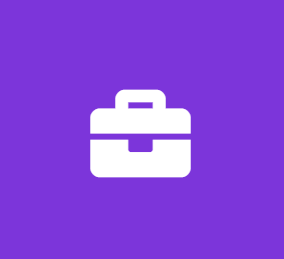 Social Media and Communications Intern
Kerri Axelrod Wellness
Marketing Internship
Are you a driven, motivated, and creative student with a passion for health and wellness and learning how to grow an online community? Are you looking to take your academic knowledge to the real world?
Kerri Axelrod Wellness, a growing wellness company is looking for a part-time intern to assist with social media and communications.
This internship is a multi-dimensional position and provides the ability to work directly with large consumer brands as well as with the owner of the company to learn the ins and outs of utilizing online marketing to grow a wellness company. You will serve as the right-hand person to the owner of the company and be part of a small and intimate team. The position requires approximately 15 hours per week with a minimum of a 4-month commitment. This position will likely be remote given the current environment.
Please note: This is an unpaid position to start, with an opportunity for a stipend, and you must be willing to commit for the entire duration of the summer. Please do not apply to this position if you cannot meet these two requirements.
You:
Passionate about healthy eating and working out
Possess unsurpassed creativity with the ability to present and execute fresh, outside of the box ideas
Are passionate about social media and its abilities to communicate a message with a large audience
Have strong internal motivation for a job well done
Are a team player who believes that hard work will be rewarded and are looking for a place to land that believes it, too
Hungry to learn and believe that no job is beneath you and willing to but the time and effort into learning
Are committed, works with integrity, can work independently, and believes in keeping your word
Responsibilities:
Design still and motion social media graphics (Instagram feed posts, Instagram Stories, Facebook, etc.)
Edit recipe videos for social media promotion
Assist in planning, managing and executing social media content and creating a consistent look and feel across all platforms
Write compelling social media content to engage audiences across Instagram, Facebook and Twitter
Traditional media pitching
Optimizing blog content for SEO
Administrative support as needed
Requirements:
Eat, sleep and breath health and wellness
Experience with Adobe Creative Suite and designing social media graphics
Proven video editing experience
Strong creative writing skills and ability to develop and execute a brand voice
Consider yourself a whiz at Facebook, Twitter, and Instagram
Professional demeanor, organizational and communication skills
Capability to work independently and complete assigned tasks within identified timeframes
Keen attention to detail when proofreading and copyediting
Excellent problem-solving skills
Ability to stay organized and prioritize tasks in a fast-paced environment
If this seems like I'm talking to you, please submit your resume and cover letter explaining why you are the perfect fit for the position. Applicants will not be considered unless a completed resume and cover letter are submitted. The position will start immediately.
Job Type: Internship
Salary: $0.00 /month
Experience:
Social Media Marketing: 1 year (Required)
Graphic Design: 1 year (Required)
Education:
High school or equivalent (Required)
Location:
Boston, MA 02113 (Required)
Working Days:
Monday (Preferred)
Friday (Preferred)
Wednesday (Preferred)
Work Location:
Benefits:
Schedule:
Company's website:
Work Remotely:
Temporarily due to COVID-19