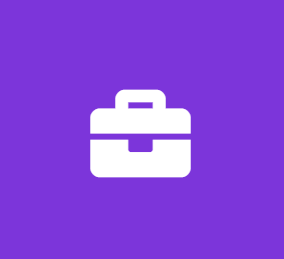 Strategic Communications Intern
St. Louis Ambush
Marketing Internship
The St. Louis Ambush is looking for a rising sophomore, junior, or senior who is willing to put in hardwork and dedication to prepare the team for a great season through public relations, social media, and event planning efforts.
*
Responsibilities include but not limited to:
Creating social media graphics.
Creating copy for social media posts.
Assisting with event planning and preparation.
Communicate with the media to gain traction for the team's brand awareness.
Assist with organizing DropBox, GoogleDrive, and other company systems.
Assist in other office needs as they arise.
*
*
Experience Prefered:
Social media skills (Facebook, Instagram, Twitter, TikTok, YouTube).
DropBox, Microsoft 365 and Google Drive usability.
Proficient in Adobe Systems prefered, must know how to perform basic graphic design skills in a program like Canva at very least.
At least 9-12 credit hours completed in your degree program of Advertising, Communications, Marketing, Journalism, or related field.
*
*
This internship will run from June 1st-August 1st. This internship is unpaid and for college credit only.
*
Job Type: Internship
Salary: $0.00 /hour
Experience:
communications: 1 year (Preferred)
design: 1 year (Preferred)
Education:
High school or equivalent (Required)
Benefits:
Work from home
Flexible schedule
Internship Compensation:
Schedule:
Monday to Friday
Weekends required
Other
Company's website:
Company's Facebook page:
https://www.facebook.com/stlouisambush
Work Remotely:
Temporarily due to COVID-19