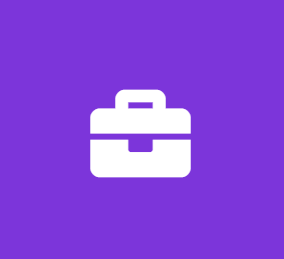 Paid Summer Intern - Assistant Project Manager
Smart Roofing, Inc.
Customer Support Internship
Paid Summer Intern - Assistant Project Manager – Roofing & Construction (Northwest Suburbs)
Local roofing and construction firm is looking for an Assistant Project Manager. This a paid summer internship. The ideal candidate would be familiar with Microsoft Office Products (Word, Excel, etc.) and have excellent communication, organizational and interpersonal skills. They should be detail oriented and self-motivated and should be able to meet the physical requirements of climbing a ladder, walking on uneven surface and being able to lift 50 pounds. The candidate should also have a valid driver's license, their own transportation, and be very familiar with the Northwest suburbs. Must be fluent in English. Spanish speaking a plus.
-work directly with Project Managers
-various project tasks (pick-up/delivery of supplies/materials)
-order materials / coordinate delivery/
-prepare and review contracts and construction plans, etc.
-maintain project correspondence, budget, and files.
-attend meetings and date detailed notes – follow up as required.
Full Time. Should be available between 7am and 4pm daily. 30-40 hours per week. $14/hour.
Job Type: Internship
Salary: $14.00 /hour
Benefits:
This Job Is Ideal for Someone Who Is:
Dependable -- more reliable than spontaneous
Adaptable/flexible -- enjoys doing work that requires frequent shifts in direction
Detail-oriented -- would rather focus on the details of work than the bigger picture
Schedule:
Company's website:
Work Remotely: