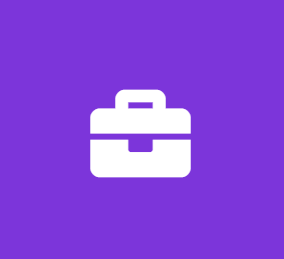 Marketing and Social Media Intern
Lasting Media
Marketing Internship
Responsibilities
Work with the senior level staff to ensure all client tasks are completed.
Create engaging content for multiple platforms and mediums.
Schedule content to be published on social media at ideal times.
Brainstorm/pitch ideas for client and internal social media projects/opportunities.
Complete and report research on the latest and upcoming trends.
Monitor client social media accounts across multiple platforms
Assist Social Media director with client reporting tasks and communication
Find, filter, and select relevant content to be shared on social media channels.
Requirements
Junior, Senior, or recent graduate pursuing a Bachelor's Degree in Marketing, Business Administration, Communications, Public Relations, Advertising, English or similar major.
Able to work 20 hours per week in our Franklin, TN office
Excellent verbal and written communication
Strong time management and organization skills
Knowledge of social media and online marketing best practices
Bonus points for knowledge of and training in Adobe Creative Suite
Job Type: Internship
Salary: $0.00 /hour
Location:
Franklin, TN 37067 (Required)
Work Location:
Benefits:
Internship Compensation:
This Job Is:
A good fit for applicants with gaps in their resume, or who have been out of the workforce for the past 6 months or more
A good job for someone just entering the workforce or returning to the workforce with limited experience and education
Open to applicants who do not have a college diploma
Schedule:
Company's website:
https://lastingmediagroup.com