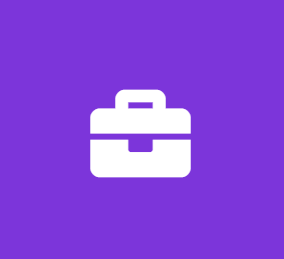 Jr Java Programmer
DealerClick Software
Software Engineer Internship
Who we are looking for: We are looking for a full-time Java Software Developer to join our team.
In this role, you will:
Develop software and maintain current software code, including automated tests
Perform testing/debugging of current and updated software
Complete code reviews on various projects
Participate in planning and design meetings
Research appropriate technologies for a given project
Assist with documentation to create end-user and functional documentation
Assist in working with our off-shore development team
What you need to be successful in this role: You must be a positive thinker and have the ability to help build a reliable product built on sound technical methods.
Additional things to help you be successful are:
3+ years of Java and web application development or equivalent education
What you will love about us: Located in beautiful Orange County, we offer the following:
Competitive salary
Very stable & challenging work
Joining a company who highly values their employees
Casual environment
Company celebrations
Much more
Who we are: DEALERCLICK is a leader in automotive dealership management software. We service a wide range of clients such as used auto dealers, RV dealers, Motorcycle dealers and more.
Qualified applicants receive equal consideration. No question is asked for the purpose of excluding any applicant due to race, color, national origin, religion, age, sex, disability, or any other factor prohibited by law or regulation.
DEALERCLICK IS AN EQUAL OPPORTUNITY EMPLOYER (M/F/D/V)._
DEALERCLICK participates in E-Verify. Through participation in the E-Verify program, DEALERCLICK electronically verifies the employment eligibility and Social Security Number of all new hires.
Job Types: Full-time, Part-time
Salary: $15.00 to $22.00 /hour
Experience:
spring: 1 year (Preferred)
software development: 3 years (Preferred)
Java: 3 years (Preferred)
Education:
High school or equivalent (Preferred)
Work authorization:
Benefits:
Professional development assistance
Other
Hours per week:
This Job Is Ideal for Someone Who Is:
Dependable -- more reliable than spontaneous
Detail-oriented -- would rather focus on the details of work than the bigger picture
Achievement-oriented -- enjoys taking on challenges, even if they might fail
Innovative -- prefers working in unconventional ways or on tasks that require creativity
High stress tolerance -- thrives in a high-pressure environment
This Job Is:
A "Fair Chance" job (you or the employer follow Fair Chance hiring practices when performing background checks)
A good fit for applicants with gaps in their resume, or who have been out of the workforce for the past 6 months or more
Open to applicants who do not have a college diploma
Schedule:
Monday to Friday
8 hour shift
On call
Company's website:
Work Remotely:
Temporarily due to COVID-19