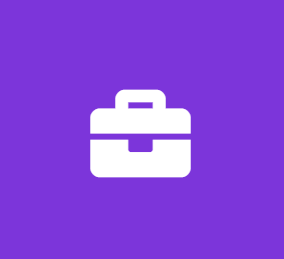 Social Media Manager Intern
AR Social Agency
Marketing Internship
SOCIAL MEDIA MARKETING INTERN
Need to advance in position & skills?
Self-taught but no references available to get the job?
Looking to get experience or client proof on your resume?
Use shelter in place to Level-Up.
Leverage your skills in exchange for experience, references & testimonials.
This is an Un-Paid 90-day Internship
Possibly to evolve into Full-Time Employment
Full Job Description
15-20 hours/week intern position
Preference Given to Those with Any of the Following:
But—- If you are SELF TAUGHT and CONFIDENT in your abilities without any experience below do not hesitate to apply.
Being coachable and dedicated is valued over any gold stars you may currently have.
Experience in Social Media (please specify)
Experience with CRM
Experience with Content Calendar
Experience with Project Management Softwares
Experience with Infusionsoft
Experience with SEO or FACEBOOK ADS a plus
Previous experience as VA or SMMA(paid or unpaid)
Any experience with 100% Online Business
(marketing and service delivery online - such as online-training, information products, certification programs, expert business, membership sites)
Growth mindset and the love to support customers and team members.
We are a proven social ad agency shifting focus to keep companies in business during the Covid 19 crisis. We market to and deliver services to our clients 100% online.
_______________________________________________________________
Please only apply if you have the passion and dedication necessary to go all in and bring value in exchange for skilling up and leading in your competitive market with a company that markets and delivers services online.
__________________________________________________________________
Do you love being the go-to-person for clients and team members – answering questions, driving issues to resolution, and getting things done?
Do you love working in an entrepreneurial environment where your ideas matter and you can have an immediate impact on results?
We are looking for the right people to help us with day-to-day business administrative activities, client support, community management, and other projects as needed (see intern description below).
You must be an innovative self-starter with extreme attention to detail and ability to get things done who is:
Above All Teachable
Results-Oriented
Awesome if you are also:
Experienced providing Socia Media services
Preferably for an 100% online business
(not brick-and-mortar)
Experienced with Infusionsoft and WordPress
not required given preference
SEO or FACEBOOK ADS a plus
we're not looking for tech guru –
We are looking for administrative experience with these tools – updating/editing pages and posts; updating editing templates, campaigns, reporting, order processing etc.)
If you happen to have any additional skills please mention them.
Experienced with and loves customer support (front line response to email inquiries, problem-solving, etc.)
– mindful and respectful of other cultures, religions, and beliefs.
You will be interacting with people from all over the world!
Very detail-oriented and process-oriented to ensure systems are updated correctly and reporting is accurate.
Extremely self-accountable – meeting deadlines, communicating progress, and manage tasks/projects in Project Management Systems. (Mention Any Systems Used + level of fluency)
Open to "wearing additional hats" as needed. We are an entrepreneurial organization and new opportunities may arise where we need your help.
This is a unique opportunity to become an integral part of a company that is creating positive social impact by bringing an imperative service at a time when businesses are in desperate need of results, in order to survive.
You need to be someone who is fulfilled by providing dedicated support to a CEO with a huge mission. We are looking for someone who can not only handle day-to-day activities and implement projects, but also someone who loves our mission and who brings creativity and ideas to the table as well.
===============
Intern specifications
===============
This is a professional, work-from-home, internship 20 hours week position.
Immediate start. Serious applicants only, please.
IMPORTANT: We have a very specific onboarding process that we ask applicants to follow
This process will help ensure that our company is the right fit for you and that you are the right fit for us.
No calls, please.
Applicants only. Recruiters, please don't contact us.
Compensation: FULL TRANSPARENCY. This is an unpaid internship. All interactions for 90 periods are an investment into your future to leverage experience in the form of references and testimonials on your resume. ONLY.
If you are not 100% in agreement with this offer-
DO NOT APPLY.
Position Types: Part-time, Internship.
Experience: Entry Level, Skills Required
Customer Service/Client Support
Infusionsoft: gives preference
Virtual Assistant
(for 100% Online Company):
Wordpress: please mention
Position Length: 90 days
Job Type: Internship
Experience:
Social Media Management: 1 year (Preferred)
InfusionSoft: 1 year (Preferred)
Facebook Advertising: 1 year (Preferred)
digital marketing: 1 year (Preferred)
marketing: 1 year (Preferred)