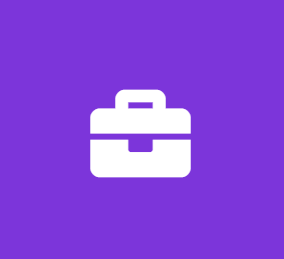 Communications Intern
Ink Link Marketing
Marketing Internship
Ink Link Marketing adds aspiring communications whizzes to its team of professionals as part of its internship program. Our interns don't make coffee—they work on real projects and make valuable contributions. Students with an appetite for information, appreciation for storytelling, and an infatuation with strategy typically work 15-20 hours a week and college credit is available.
Public Relations: Leverage your way with words to be part of a client-facing team that researches, writes, pitches and analyzes results.
- Develop a strong relationship with junior client contact(s); act as backup to senior staff
- Identify, pitch and follow-up with editorial opportunities and new media opportunities
- Attend phone conferences with client, take call notes
- Write, edit and proofread press materials and social media content ensuring quality and consistency with appropriate writing styles
- Demonstrate understanding of and implementation of social media tactics
- Collaborate with other teams to ensure brand consistency
- Keep abreast of each client's industry (assigned) and perform research on current trends
- Suggest and implement new features to develop brand awareness, like promotions and competitions
- Stay up to date with current technologies and trends in social media, design tools and applications
- Research and develop media lists of TV, print, online, radio and social media influencers across multiple markets and concentrations
Events: Organize the A-Z of grand openings and local events for our clients in the restaurant, coworking, and business-to-business industries.
- Handle project fulfillment
- Compile media lists, media summary reports and other forms of analysis
- Compile trade area audits and LSM calendars
- Draft media advisories and calendar listings
- Conduct research for account lead regarding local store marketing initiatives
- Support project management timelines
- Support client lead with assistance for presentations and budgets
- Attend client events
- Support blogger initiatives for client
- Pitch client stories to media
- Handle training of interns
- Support grand opening initiatives
- Maintain project status report and review with supervisor at least twice a week
- Develop and review pitching reports and media monitoring summaries
Promotional Products/Sales: Package your ideas (literally) to help customers reach their marketing goals in unique, branded ways.
- Assist the podcast team with appropriate show research
- Assist with podcast episode outlines
- Prepare and assist with recording PromoMix podcast
- Help organize podcast advertising copy
- Scrub audio and get files ready for podcast engineer
- Conceptualize attention grabbing podcast titles and descriptions
- Work with Content Director on creating related blog and social media posts that will funnel new listeners into our podcast
- Maintain podcast studio and equipment
- Streamline audio backup file system
Qualifications
Must be currently accepted for, or enrolled in, a four-year accredited college or university or community college
Must commit to approximately 16-24 hours a week
Must be based in or near Miami; able to work out of our Miami Lakes office
Must be a self-starter, able to take direction, and work without constant supervision
Strong attention to detail
Previous PR, marketing or communications experience is a plus
Job Type: Internship
Education:
High school or equivalent (Required)
Benefits:
Internship Compensation:
Schedule:
Company's website:
Company's Facebook page:
https://www.facebook.com/InkLinkMarketing/
Work Remotely:
Temporarily due to COVID-19