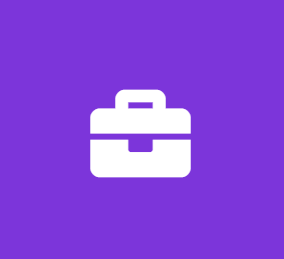 Post Graduate HR Intern - Recruiting Assistant / Office Receptionist - Houston, TX
Witt O'Brien's
Customer Support Internship
Company Profile
Witt O'Brien's is the leader in crisis and emergency management. We help our clients prepare for, respond to and recover from disaster. Our mission is to make them readyRESILIENT.
Our highly skilled experts protect lives, communities and businesses in both the private and public sectors. We do that with innovative services that combine decades of front-line disaster experience with out-of-the-box thinking, to generate the best outcome for our clients. As the threat of disruption from both man-made and natural disasters increases, our solutions have never been in greater demand.
Are you looking for an opportunity to join a team that makes a real difference? Do you want to be part of a collaborative team that protects and strengthens communities and businesses? If you are looking for all these opportunities and more, then Witt O'Brien's is the right fit for you.
We are seeking the best and brightest talent to help us take our organization to the next level. We offer a stimulating work environment with a growth-oriented dynamism. Our compensation and benefits package are highly competitive, to encourage happy and motivated employees.
Position Specifications
Reports to: HR Vice President
Position Location: Houston, TX
Position Type: Intern - Recruiting Assistance / Office Receptionist
FLSA Classification: Non-Exempt
Compensation: Hourly Rate Commensurate with experience
Position Summary
We are seeking a Intern - Recruiting Assistance / Office Receptionist as an extension of our dynamic Human Resources team, an expert who conducts passive candidate searches and assists with HR functions. The Intern - Recruiting Assistance / Office Receptionist has a unique opportunity to support an innovative internal Human Resources team by finding top talent for a nationally recognized disaster management consulting company. Our Human Resources team developed their own Recruitment Processing Organization (RPO) and all our Talent Sourcers work directly for Witt O'Brien's and from home.
This position will also be the lead office receptionist to manage all face to face office traffic, distribution of mail, ordering supplies, maintain common areas of the office (including conference rooms, lobby, lunch space, etc.), and supporting all HR Team members on a variety of projects.
Intern - Recruiting Assistance / Office Receptionist responsibilities include using various sourcing techniques to find potential hard to fill, technical candidates and building talent pipelines for future hiring needs. This job is ideal for a candidate with background as a former sourcer, HR Intern and /or Receptionist.
We offer ongoing training to keep your skills fresh and the experience to work alongside other seasoned HR professionals. This is not a traditional HR Internship; it provides the opportunity to keep your industry skills current, ongoing development with innovative HR techniques that can grow any HR professional's toolkit.
If you enjoy being a receptionist and have a solid background in sourcing skills, know how to source on social media platforms and enjoy learning about different roles, we'd like to meet you.
Essential Functions
For the Receptionist function...the candidate will perform the following essential functions:
Greet every visitor with a smile and always maintain a high level of customer service
Answer phones, take messages and set appointments for conference rooms as needed
Manage outgoing mail and distribution of mail that is delivered to the office
Order supplies, maintain lunch room, breakrooms and main lobby area
Create and maintain active inventory of company access badges
Manage group email boxes
Assist with building work orders and Property Management communications.
For the HR function...the candidate will perform the following essential functions:
Source candidates via queries and online tools
Phone screen approved candidates for fit to company specifications and job description
Work within tight time frames and adhere to hiring criteria
Disposition candidates appropriately in applicant tracking system
Other projects as assigned: back-up sourcing, mass hiring, candidate database / contact management, writing nd formatting job descriptions, other duties as assigned
Complete new hire trackers per guidelines and assist with maintaining the talent management candidate database
Assist with keying new hires into pay system and manage employee paper files
Preferred Skills, Abilities & Experience
Proven work experience as a sourcer in a fast-paced environment, ideally within a start-up is a plus.
Hands-on experience sourcing techniques (recruiting on social platforms, crafting Boolean search strings, etc.).
Familiarity with HR databases, Applicant Tracking Systems (ATSs) and Candidate Management Systems (CMSs) but do not rely on these tools to find talent.
Assist conducting research and finding new sourcing methods to create innovative search strategies.
Self-drive and initiative, with the ability to figure things out on your own & quickly, confidence, and competence to communicate with all levels of management and be very responsive.
Promote Witt O'Brien's employer brand online and offline.
Education, Industry Experience and Position Requirements
Bachelor's in HR or higher
Ability to work up to 40 hours per week as needed
Proficient in query writing in Google, Zip, Linked in, Indeed, etc.
High volume sourcing experience or staffing agency experience
Experience working with and without an applicant tracking system
Prior experience in a work from home setting or remote sourcing role
Must live in greater metropolitan Houston or surrounding area
Track record of selling candidate on new and better opportunity
Able to follow company work processes and electronic offer processes
Tenacity: work until job is closed and do not give up
Results Orientation: produce candidates per specifications
Sense of Urgency: meet or beat submittal requirements
Manage candidates effectively: fish, pitch, constant communication and closing
Articulate up to the minute detailed status of your searches
Receptive to constructive feedback and able to execute on feedback
Know limitations and when to ask for help
Follow instructions on search strategy and hiring criteria
Attend in-person training quarterly trainings & monthly training webinars
Complete job activity trackers per guidelines
This position description incorporates the core responsibilities of the job. It recognizes that other related duties not specifically mentioned might also be performed, and that not all responsibilities may be carried out depending on operational needs.
Commitment to Diversity
Witt O'Brien's is always looking for the most qualified and experienced professionals with a passion for public safety, emergency management, homeland security, disaster response, and continuity of operations.
We are an equal opportunity employer, and all qualified applicants will receive consideration for employment without regard to race, color, religion, sex, national origin, disability status, protected veteran status, or any other characteristic protected by law.
Are you ready to help us make the world a more resilient place? Join us and apply at https://www.wittobriens.com/careers/