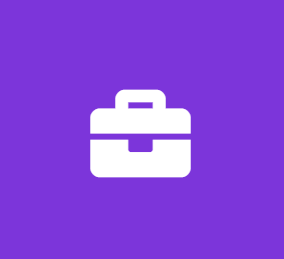 Social Media Intern (MA)
Aptima
Marketing Internship
Aptima, Inc. is the market leader in optimizing human performance within complex, mission-critical systems. In the age of technology, the human is the last frontier for innovation. Aptima's mission is to engineer tools and systems that increase human capabilities. Aptima's scientists study how humans think and learn in today's technology-rich, networked environments, and apply that knowledge to solve problems and provide solutions in defense, homeland security, healthcare, aviation and cyber security. Aptima's solutions span the human continuum from the micro to the macro from the neural/individual level up to teams, large groups, and complete societies.
As our social media intern, you will be supporting Aptima's Director of Corporate Communications by researching competitive brands or markets; developing and executing social media campaigns that drive business and creating an online voice or image for Aptima that reflects our brand and reaches the company's targeted demographic.
Duties/Responsibilities:
Assist with the design and execution of social media presence and possible campaigns
Create and update editorial calendars to promote company brands on the company and various social media websites
Create and distribute content such as blogs, infographics, videos, and press releases on social media and traditional news outlets
Identify opportunities to improve the use of social media and develop 'followers' and generate leads
Track social media engagement through analytics
Assist the Director, PeopleOps on various Employer Branding initiatives
Minimum Requirements for Position:
U.S. citizens only
Pursuing a degree in Digital Communications, or a related field
Professional oral and written communication skills
Advance experience with the major social media platforms including Facebook, YouTube, Instagram, Twitter, Pinterest, Snap and Google+
Familiarity with analytics software including Facebook Insights, Google Analytics, AdWords, and Twitter
Experience with Content Management Systems
Intermediate experience with MS Office
Image/video editing software experience a plus
Working Conditions (ADA accommodations may be sought)
This job will be 20 hours per week in Aptima's Woburn, MA office during normal business hours Monday through Friday, at a minimum.
This job operates in a professional office environment. This role routinely uses standard office equipment.
The satisfactory performance of the duties and responsibilities of this position require regular and consistent physical in-office presence. Unless otherwise agreed to in writing or authorized under policies of the Company, the employee must report each working day to one of Aptima's places of business to conduct their employment activities.
All commutes to an employee's assigned Aptima place of business will be made without expectation of travel per diem.
All applicants selected will be subject to a background investigation and must meet eligibility requirements for access to classified information.
Aptima, Inc. participates in the US Government E-Verify Program. For more information, click on http://www.uscis.gov/e-verify.
EOE MINORITIES/FEMALES/PROTECTED VETERANS/DISABLED