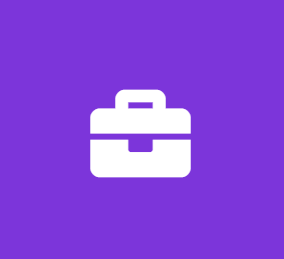 Social Media Outreach and Marketing Intern
Bookstr
Marketing Internship
We are currently looking for an incredible social media outreach intern with interest in the world of content, books, social media, and marketing! Expand your mind (and portfolio!) and get some great experience with Bookstr. Move the dial on a Facebook audience of over 1.5 million and our Instagram, which has tripled its audience in a year! Check us out at www.facebook.com/bookstr, Instagram @bookstrofficial, and Twitter @BookstrOfficial.
Internship positions for the summer are available now! This position is currently remote, due to the ongoing COVID-19 crisis, but we are excited to return to the Park Avenue office once it is safe to do so.
(Openings for fall semester also available)
About Us:
We are a digital media company and content site that provides creative content for the book-loving community. On Facebook and social media, we connect passionate millennials through Facebook Live, blog articles, and other interactive content. On the website, you can read up on news, articles, and essays on the newest book trends, view entertaining videos, and exchange recommendations with others.
Bookstr takes a look at literature, comics, poetry, and publishing with a playful, examining eye in order to get good books off the shelves and into your hands.
Responsibilities:
You will be responsible for helping to reach out to social media influencers and other potential partners for various projects. This is an excellent opportunity for anyone interested in entering the social media field. We are a close-knit team that works in an energetic, communal workspace. This is not a pick-up coffee, get our lunch internship. You will learn a lot and be expected to contribute.
Responsibilities will include:
-Learning and mastering Bookstr's tools, platforms, and style guide
-Reaching out to, and following up with, social media influencers on Instagram
-Working with Bookstores, Libraries, and other books places that will be featured on Bookstr
-Collecting and analyzing outreach information
-Maintaining our partnerships with various influencers
-Being part of special projects with social media influencers and content creators
-Collaborating on graphics, video and editorial departments
-Projects that you can lead so that you can have specific accomplishments to add to your resume
Part-time and full-time interns welcome.
This internship is unpaid, but college credit may be available on a case by case basis.
Build your resume and portfolio from our killer Park Avenue office!
Preferred Qualifications
-Works well with others on a team
-Someone with strong written and communication skills
-Familiar with Doc OS such as Google Doc, and Sheets
Job Type: Internship
Salary: $0.00 /hour
Experience:
relevant: 1 year (Preferred)
Work Location:
Benefits:
Internship Compensation:
This Job Is Ideal for Someone Who Is:
People-oriented -- enjoys interacting with people and working on group projects
Achievement-oriented -- enjoys taking on challenges, even if they might fail
Innovative -- prefers working in unconventional ways or on tasks that require creativity
This Job Is:
A good job for someone just entering the workforce or returning to the workforce with limited experience and education
Schedule:
Company's website:
Company's Facebook page:
Work Remotely:
Temporarily due to COVID-19