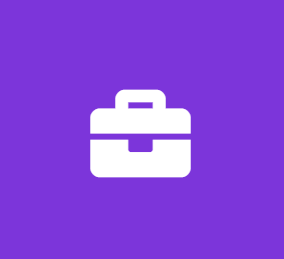 Statistical Assistant (Undergraduate Bednar Intern)
Penn State University
Customer Support Internship
JOB DESCRIPTION AND POSITION REQUIREMENTS:
Description of duties:
The mission of the Data Learning Center of the University Libraries is to inspire intellectual discovery by providing services to help users transform data into information. These services include consultations, training, and online tools for student and other researchers in areas such as data, statistics, and research methodology. The primary function of the Statistical Assistant will be to aid the statistical consultants in providing advice and assistance to students in research design, data collection, data analysis, and the use of statistical software. Additionally, the Statistical Assistant will participate in various other ongoing Data Learning Center projects and initiatives, such as developing training materials, database, and online tools. While serving the Data Learning Center, the Statistical Assistant will receive guidance and mentorship from the statistical consultants as well as other library staff. This undergraduate position is part of the Marie Bednar Libraries Internship Program. At the conclusion of the internship, the Statistical Assistant will be expected to create a report summarizing his or her experience. Application
Desired skills and experience:
(Required) Full-time juniors and seniors in good academic standing
Solid knowledge of basic statistical procedures and concepts
Basic understanding of intermediate/advanced statistical procedures and concepts
Some experience with the following: Minitab, SPSS, R, SAS, and STATA
Experience with any of the following is a plus: LaTeX, Access, SQL, NVivo, MPlus, Amos, Lisrel, other programming languages or statistical software
Fluency in Microsoft Excel, Word, and Powerpoint
Ability and interest to learn new statistical software and qualitative research methodology
Desire and ability to work in a collaborative environment
Excellent communication and time management skills
Ability to work independently on assigned tasks as needed
Inquisitive, positive attitude and natural curiosity


Compensation: Workload is flexible, but can be up to 20 hours per week during the fall 2020 and spring 2021 semesters. The pay rate is the libraries wage level 3 rate, currently $9.50/hour. The intern may, at his or her discretion, apply for academic credit through his or her department.
To be considered for this internship, please upload (1) a CV, (2) a cover letter, (3) current transcript.
CAMPUS SECURITY CRIME STATISTICS:
Pursuant to the Jeanne Clery Disclosure of Campus Security Policy and Campus Crime Statistics Act and the Pennsylvania Act of 1988, Penn State publishes a combined Annual Security and Annual Fire Safety Report (ASR). The ASR includes crime statistics and institutional policies concerning campus security, such as those concerning alcohol and drug use, crime prevention, the reporting of crimes, sexual assault, and other matters. The ASR is available for review here .
Employment with the University will require successful completion of background check(s) in accordance with University policies.
EEO is the Law
Penn State is an equal opportunity, affirmative action employer, and is committed to providing employment opportunities to all qualified applications without regards to race, color, religion, age, sex, sexual orientation, gender identify, national origin, disability or protected veteran status. If you are unable to use our online application process due to an impairment or disability, please contact 814-865-1473.

University Park, PA