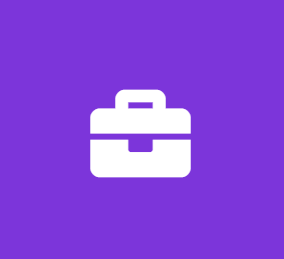 Marketing Intern
Summer
Marketing Internship
Who We Are
Summer's mission is to help the 45 million Americans burdened by student debt save money through smart, algorithm-based recommendations. Summer combines policy expertise and innovative technology to serve student loan borrowers across the country. Our founding team draws on years of experience in public policy, law, consumer finance, and engineering to tackle one of the greatest challenges of our generation.
We are a Certified B Corporation® as part of our commitment to helping all borrowers improve their financial health through better repayment strategies. We recently raised our Series A and are backed by a team of world-class investors, including General Catalyst, NextView, Greycroft, Foundation Capital, Story Ventures, QED Investors, and Flourish Ventures.
Your Role
We're looking for a marketing intern who can work throughout the summer and can contribute a minimum of eight weeks of full-time work. This internship may include the following areas depending on your strengths and our company priorities:
Content: Writing content for our blog posts or website
Distribution: Distributing content to different social channels, media outlets, or our website
Social Media: Drafting and managing social media posts
Graphics and Design: Finding or creating graphics to accompany our posts
Summer is headquartered in New York City but we are currently hiring and working remotely until further government guidance.
Recommended Experience
Summer hires interns at both the bachelor's and graduate school levels. Experience working in marketing, social media, or tech is a plus. This position will report to Summer's Product Marketing Manager.
Values + Benefits
We're proud to be a mission-driven company with an inclusive culture. Our greatest asset is the set of values our team strives to embody every day: empathy, diversity, growth, determination, humility, and fun. Read more about what these mean to us at https://www.meetsummer.org/careers.
Sound interesting? We look forward to hearing from you. Join us to help fix the system!