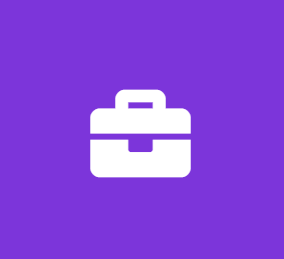 Marketing Intern
Fan Favorite Club
Marketing Internship
*Fan Favorite Club (FFC) is a rapidly growing Basketball Training Facility seeking to hire a personable, professional, creative and self-driven intern to join our Sales/Marketing department. We are looking for someone who has interest in social media marketing, sports, entrepreneurship, music and retail.
In this paid internship, the ideal candidate must be able to work at least 10 hours per week during the school year (there is flexibility around school schedules). Position will start remotely due to Covid-19, then move onsite to Hamilton, NJ.
Role and Responsibilities:
Curating Facebook/Instagram Posts and Sponsored Ads
Accurately entering information into databases
Compiling marketing materials for the Sales/Marketing team
Filming and taking photos of the facility on site during our programs and events for promotion.
Essential qualifications:
Currently enrolled in college, either in their junior or senior year, working towards an undergraduate degree in Marketing.
Able to enter data accurately and without error. Strong keyboard skills (50+ WPM).
Proficiency with PC, Internet, and Microsoft Office applications (especially Excel) and keyboard/number
Detail oriented and highly organized with ability to prioritize and manage multiple projects while adhering to timelines.
Strong interest in sales and marketing career path.
High level of comfort with the Internet and conducting research.
High degree of initiative and independent judgment and work in team-centric environment and independently.
Preferred Qualifications:
· Prior experience in marketing or two years of college level marketing courses.
Salary: $15.00 to $20.00 /hour commensurate with experience
JOB LOCATION: The position is based in Hamilton, NJ. If our office is still closed due to the COVID-19 crisis when the internship begins, the Intern will work remotely until we reopen. Preference will be given to those who live within driving distance of Mercer County, NJ.
TO APPLY: Please submit your resume and a cover letter explaining why you are interested in this position.
Job Type: Part-time
Salary: $15.00 to $20.00 /hour
Experience:
marketing college classes: 1 year (Preferred)
marketing: 1 year (Preferred)
Work Location:
Benefits:
Work from home
Flexible schedule
Schedule:
Monday to Friday
Weekends required
Day shift
Company's website:
https://www.fanfavoriteclub.com/
Work Remotely:
Temporarily due to COVID-19