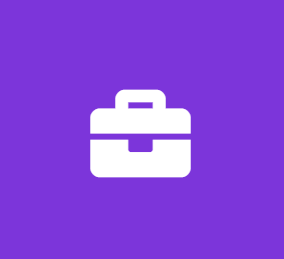 Marketing Intern
DentalStores
Marketing Internship
Company
We're revolutionizing the way dental practices engage and service patients.
We are a unique startup providing e-commerce services in the Dental space (Dentists, Hygienists, Dental Offices/Practices). We're located in downtown Wilkes-Barre in a modern office with stunning city views (right below PepperJam, formerly Ebay Enterprise). Our management and team have over 50 years of combined experience in online and dental product sales, and worked with some of the top investor communities in New York City and Silicon Valley (San Jose, CA).
Our solution is amazing and we have many satisfied clients from our pre-launch stages. Now we are looking for someone to help us ramp up our sales and marketing efforts and spread the word. If you are self-motivated, a quick learner and ready to work in the exciting world of startups, we'd love to hear from you.
This is your chance to be part of something big right here in NEPA - these opportunities are one in a million - so don't miss out on getting in at the ground floor. You can go to work for an established company any time - but rarely do opportunities to work in a start-up come up.
Job brief
We are looking for an enthusiastic marketing intern to join our marketing department and provide creative ideas to help achieve our goals. You will have administrative duties in developing and implementing marketing strategies.
As a marketing intern, you will collaborate with our marketing and advertising team in all stages of marketing campaigns. Your insightful contribution will help develop, expand and maintain our marketing channels.
This internship will help you acquire marketing skills and provide you with knowledge of various marketing strategies. Ultimately, you will gain broad experience in marketing and should be prepared to enter any fast paced work environment.
Marketing Intern Responsibilities
Can include any of the following, depending on candidate's interests and skillset:
Creating various Ad creatives, including images and text for social and search channels or website
Create email and social media posts, such as contests, events and engaging information
Collect/Analyze quantitative and qualitative data from marketing campaigns
Perform market analysis and research on competition
Support our marketing efforts in daily administrative tasks
Assist in marketing and advertising promotional activities (e.g. social media, direct mail and web)
Prepare promotional presentations
Help distribute marketing materials
Manage and update company database and customer relationship management systems (CRM)
Help organize and coordinate marketing activities/events
Requirements
Strong desire to learn along with professional drive
Solid understanding of different marketing techniques
Excellent problem-solving, organizational, & communication skills
Excellent verbal and written communication skills with ability to create strong calls to action
Excellent knowledge of MS Office (Word, Powerpoint and Excel)
Familiarity with marketing computer software and online applications (e.g. CRM tools, Online analytics, Facebook Ads, Google Adwords, etc)
Desired, but not required: Image / Graphics editing tools like Canva and Adobe Creative Suite
Passion for the marketing industry and its best practices
Recent Graduate or Current Enrollment in an undergraduate degree (senior preferred)
You will learn hands-on skills that will put you ahead both personally and professionally.
Job Type: Internship
Salary: $10.00 to $13.00 /hour
Location:
Wilkes-Barre, PA 18701 (Required)
Work Location:
Benefits:
This Job Is Ideal for Someone Who Is:
Adaptable/flexible -- enjoys doing work that requires frequent shifts in direction
Achievement-oriented -- enjoys taking on challenges, even if they might fail
Autonomous/Independent -- enjoys working with little direction
This Company Describes Its Culture as:
Detail-oriented -- quality and precision-focused
Innovative -- innovative and risk-taking
Outcome-oriented -- results-focused with strong performance culture
Schedule:
Work Remotely: