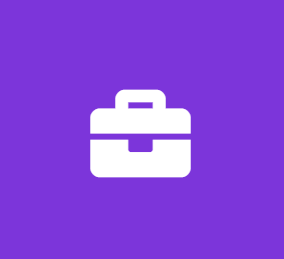 Marketing and Operations Intern - Paid
Subtl Beauty, Inc.
Marketing Internship
Subtl Beauty is looking for a highly organized and driven Marketing and Operations Intern to assist with digital marketing efforts and operational processes. As a key member of the Subtl Beauty team, our intern will work closely with the marketing coordinator and operational manager to plan, create, and execute marketing initiatives across various channels, including email, social, search, display, and direct mail.
*
This paid internship is perfect for a quick learner who is eager to develop strong and diverse marketing and operations skills at a high-growth beauty startup.
*
*
Role and Responsibilities:
Assist in the creation of relevant and engaging content using a variety of mediums for all social platforms.
Track and analyze marketing and operational data using Google Analytics, Klayvio, and other data management tools.
Assist in customer engagement across various platforms.
Influencer Community Development: Identify and reach out to potential influencers and thought leaders.
Learn about the operations of a beauty brand and assist in fulfillment, purchasing and retailing
Help collaborate on product development and production cost analysis
Assist with inventory management and vendor communications.
Summer Project: Over the course of the summer the intern will create a social media strategy for the launch of Subtl Beauty's TikTok including campaign ideas, content, best practices, and more.
*
*
Skills and Qualifications:
Must be a junior or senior pursuing a degree in Marketing, Public Relations, Communications, or equivalent.
A beauty junkie with a beauty writing and/or beauty copywriting background (not necessary but a bonus)
Must be able to demonstrate good copywriting and communication skills as well as an understanding of SEO and SEM.
Must be passionate about digital marketing and customer acquisition.
A customer-first attitude and the willingness to create delight in all customer interactions.
A self-starting attitude, ready to embrace opportunities to make an impact without needing to be told.
Skilled at planning, organizing, prioritizing, and executing simultaneous projects and activities.
Extreme attention to detail is an absolute must.
A willingness to wear any and all hats is required. Egos will be checked at the front door.
*
Job Type: Internship
Experience:
Social Media Management: 1 year (Preferred)
Application Question:
Do you have experience using TikTok? If so list your handle.
Benefits:
Schedule:
Company's website:
Company's Facebook page:
https://www.facebook.com/subtlbeauty
Work Remotely: