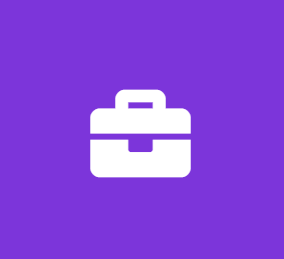 Marketing Intern
Sedera
Marketing Internship
MARKETING INTERN - Sedera
Lowering the Cost of Health Care. Together.
Sedera is a quickly growing community of like-minded Members from across the nation sharing one another's medical costs. Through stewarding a Medical Cost Sharing Community, we seek not only to empower individuals to take control of their healthcare decisions but also to revolutionize the status quo health care payment system.
Every Sedera Team Member is Driven by a Commitment to These Values:
Solution Shapers -We lift ceilings, pave runways, and forge a better new way.
Health Champions - We promote the whole health of our team and members.
Community Builders - Every day we create an authentic connection with our members and one another.
Intentionally Not Status Quo - Our service and product experience are distinctly refreshing and always excellent.
Rooted in Love - Love is central, so we strive to treat everyone as we'd like to be treated.
Does this sound like you?
Curious about the healthcare industry
Natural tendency to pro-actively fill in knowledge gaps
Our Dream Marketing Coordination Intern
Our ideal Marketing Coordination Intern is looking for a role where they can learn the ins-and-outs of marketing at a quickly-growing company. We are looking for a rising college junior or senior who is able to problem-solve, think creatively, and work with our team.
What You'll Do
Help with bigger projects like newsletter campaigns, digital ads, collateral creation
Support our referral programs and specific partnerships
Re-work and/or maintain digital file structures
Aid in graphic design/graphics creation
Copy and creative marketing brainstorming
Help with preparation for conferences and events
Minimum Qualifications:
Rising college junior or senior pursuing a degree in Marketing, Mass Communications, or Graphic Design
Proficient in the Adobe Creative Suite design tools, proficiency with WordPress
Close attention to detail
Understanding of social media
This is an unpaid internship starting June 8th with a commitment of 25 hours per week. To be eligible for the internship, the applicant must coordinate internship as part of a college program for credits or equivalent certification program.
Job Type: Internship
Salary: $0.00 /hour
Education:
High school or equivalent (Preferred)
Work authorization:
Work Location:
Benefits:
Internship Compensation:
This Job Is:
Open to applicants under 18 years old, provided it is legally allowed for the job and location
A "Fair Chance" job (you or the employer follow Fair Chance hiring practices when performing background checks)
A good job for someone just entering the workforce or returning to the workforce with limited experience and education
Open to applicants who do not have a college diploma
Schedule:
Monday to Friday
No weekends
Company's website:
Company's Facebook page:
https://www.facebook.com/sederahealth/