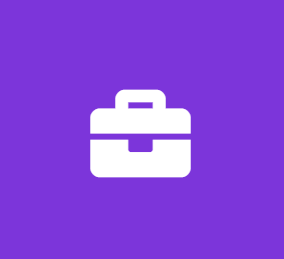 Marketing Intern (4 months)
D-Wave Systems Inc.
Marketing Internship
D-Wave is the leader in the development and delivery of quantum computing systems, software, and services and is the world's first commercial supplier of quantum computers. Our mission is to unlock the power of quantum computing by delivering customer value with practical quantum applications for problems as diverse as logistics, artificial intelligence, materials sciences, drug discovery, cybersecurity, fault detection, and financial modeling.
D-Wave's systems and quantum cloud services are being used by some of the world's most advanced organizations, including Volkswagen, DENSO, Lockheed, and Los Alamos National Laboratory. We have also appeared in Time Magazine, MIT Technology Review, Forbes, INC Magazine and Wired.
The marketing team at D-Wave is a small but mighty distributed team looking for a quick study who is curious about mind-blowing technology and how audiences adopt new things. We're quirky, intense and love to have fun while we bring quantum computers to market.
Position:
Reporting to the SVP of Marketing, and working closely with our marketing team, you will be performing a variety of tasks including market data analysis, developing marketing campaigns, and working to on-board marketing systems. If you have a passion for marketing, data and bleeding edge technology, and looking forward to working alongside amazing professionals who will help to develop your skills in technology marketing, then this is the job for you!
Responsibilities
Developing and tracking marketing KPIs
Helping to create marketing campaigns to reach our target audiences of C-Suite and developers
Marketing automation – supporting the oboarding and optimization of technology tools like Marketo and Salesforce
Content creation and project support for upcoming product launch of our next-generation quantum computer, Advantage
Qualifications
Critical and creative thinking
Strong writer
Passion for emerging technologies
Have some marketing experience and/or marketing course work
Have good understanding of the basics of business thinking
Possess entry-level marketing skills – basic understanding of marketing channels including social media, email marketing, web, advertising, etc.
Understand business analytics – curious about data and trends and how those impact marketing success
Curious and hungry
We thank all applicants for their interest, however, only those who are selected for interviews will be contacted. D-Wave Systems Inc. is an equal-opportunity employer and encourages applications from all qualified candidates regardless of gender, race, ethnicity, age, religion or sexual orientation.