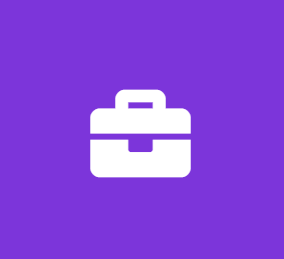 Digital Marketing Intern
Motherwell Products USA Inc
Marketing Internship
Job Overview
Our small but growing company needs a reliable, qualified applicant for a new position as a Digital Media Intern. This person will not only get experience in the workplace, but will be able to bring new ideas to the table to help this small business grow. We have need of someone knowledgeable in general Marketing – Social media, Email Marketing, Graphic Design, Video Creation/Editing, etc. The ideal candidate for this position will possess high aptitude, work ethic, and strong attention to detail. This is a fantastic opportunity, and we would love to have someone looking to grow with us and possibly be hired on part- or full-time once the internship is done!
Company Overview:
For almost 20 years Motherwell Products has manufactured and sold the best quality of Luggage Racks and other accessories for Harley and Indian Motorcycles. The Curved Solo Rack is of the owner, Kelly Motherwell's design. We are branching out to more motorcycle-related products including Signs, Paper Towel Holders, and other home accessories made from metal.
We are a small company located in Ferndale, Wash. Everyone who works here wears many hats, and constantly collaborate to generate ideas and get jobs done. If you work here, you can expect to learn all aspects of the business.
Motherwell Products prides itself on getting work done efficiently while maintaining our high standards for quality products.
We value those who bring ideas and creative solutions to the table to make processes easier, simpler, and quicker.
Responsibilities Will Include, But May Not Be Limited To:
Taking ownership of Social Media Channels and posting/scheduling posts for once a day.
Creating videos for E-commerce sites and Social Media
Helping to source/develop content for Social Media Posts
Helping to develop/source content for Website
Advertising – Google Ads, Facebook ads, using PP
Graphic Design for advertisements, social media posts, websites, etc.
Qualifications
Education: College Graduate, or about to graduate from College.
Experience: Some marketing experience required, either other internships or work done
Specific skills:
Managing Social Media Accounts (Instagram, Facebook)
Shooting/Creating/Editing Videos
Some Graphic Design Experience – Indesign, Publisher, free programs, etc. (The concepts behind design is important)
Microsoft Excel - Intermediate level and above
Microsoft Windows - Intermediate level and above
Professional written correspondence
Basic HTML knowledge a plus
Personal characteristics:
Focused with a strong work ethic, Dependable
Conducts business and works with customers at a professional level
Meticulous, great attention to details, Process-Oriented with a knack for improving efficiency
Ambitious, eager to learn and excel, willing to go above and beyond expectations
Resourceful, with excellent problem-solving skills. Need to demonstrate strong ability to find solutions to problems creatively
Outgoing – Happy to talk with people and go out into the world and generate sales
Job Types: Full-time, Part-time, Internship
Salary: $12.00 to $15.00 /hour
Experience:
Social Media Marketing: 2 years (Preferred)
Video Production: 1 year (Preferred)
Education:
Location:
Ferndale, WA 98248 (Required)
Additional Compensation:
Work Location:
Benefits:
Typical start time:
Typical end time:
This Company Describes Its Culture as:
Detail-oriented -- quality and precision-focused
People-oriented -- supportive and fairness-focused
Team-oriented -- cooperative and collaborative
This Job Is:
A good job for someone just entering the workforce or returning to the workforce with limited experience and education
Schedule:
Monday to Friday
No weekends
Day shift
Company's website:
www.motherwellproducts.com
Company's Facebook page:
https://www.facebook.com/motherwellproducts/
Benefit Conditions:
Waiting period may apply
Only full-time employees eligible
Work Remotely: