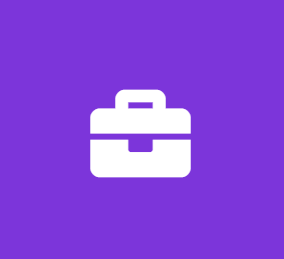 Software Developer Intern
Gentrifi GPS
Software Engineer Internship
Gentrifi GPS is looking for a passionate Software Development Intern to join our dev team and work on telematics, video, and mobility applications.
Gentrifi is a SaaS web-based platform that provides location, and performance data for mobile and fixed assets. The Gentrifi platform helps businesses increase service revenue, improve asset utilization, and reduce operating expenses.
Gentrifi's Software as a Service (SaaS) web-based platform delivers return-on-investment (ROI) results rapidly, and can be integrated seamlessly with your existing applications and business processes.
Technology Stack:
Fedora Linux
MYSQL
J2EE
Tomcat
Javascript
Java
HTML
CSS
RESTful API
SOAP/XML API
Responsibilities
Develop flowcharts, layouts and documentation to identify requirements and solutions
Work on development sprints to deploy, test, and ship end-customer ready products
Perform regression testing
Integrate data with REST and SOAP API
Document and maintain software functionality
Troubleshoot, debug and upgrade existing systems
Skills
Java, Javascript, and MYSQL experience preferred
Ability to document requirements and specifications
Job Types: Full-time, Part-time
Salary: $10.00 to $20.00 /hour
Work Location:
Benefits:
Hours per week:
Relocation Assistance Provided:
This Company Describes Its Culture as:
Innovative -- innovative and risk-taking
Aggressive -- competitive and growth-oriented
Outcome-oriented -- results-focused with strong performance culture
This Job Is:
A good job for someone just entering the workforce or returning to the workforce with limited experience and education
Open to applicants who do not have a college diploma
Schedule:
Company's website:
Company's Facebook page:
https://www.facebook.com/GentrifiGPS1
Work Remotely:
Temporarily due to COVID-19