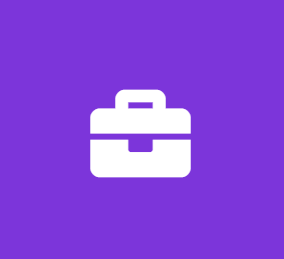 Marketing Intern
Gifted Hands Entertainment LLC
Marketing Internship
Position Title: Internship
Internship Job Summary: Intern will provide support to the CEO and of Gifted Hands Entertainment. Intern will get first hand experience in development of projects, meetings, implementation of policy and procedure and daily life of a CEO.
Duties & Responsibilities:
Provide administrative and clerical support to the CEO
Develop high level strategy for the business
Develop team building activities and strategies for team members
Requirements & Skills
Work collaboratively with individuals and groups from diverse backgrounds;
Prepare and deliver presentations to small or large groups;
Communicate effectively both orally and in writing;
Practice interpersonal skills using patience, respect and courtesy and can motivate other team members;
Meet schedules and deadlines;
Work independently with minimal direction;
Explain, apply and practice rules, policies and procedures that are in place;
Prepare and maintain and organize records, reports and files;
Be a team-player and support team members.
Qualifications
Bachelors Degree in Business, Communications, or related field from an accredited college or University
Senior or Junior
Willingness to be flexible and open-minded
Job Type: Internship
Salary: $0.00 /year
Experience:
event planning: 1 year (Preferred)
Education:
Location:
Birmingham, AL (Required)
Work authorization:
United States (Preferred)
Additional Compensation:
Work Location:
Benefits:
This Job Is:
A "Fair Chance" job (you or the employer follow Fair Chance hiring practices when performing background checks)
A good fit for applicants with gaps in their resume, or who have been out of the workforce for the past 6 months or more
Schedule:
Company's website:
www.giftedhandsentertainment.com