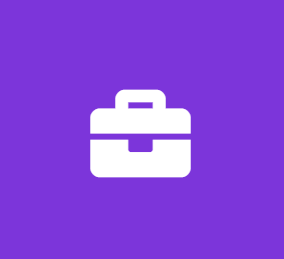 Jr Software Developer 2020-I-23
ICES, Inc.
Software Engineer Internship
Join ICES, in a critical corporate function, as a
Jr Software Developer
. This position is located in Boulder, CO. As a
Jr Software Developer specific responsibilities include, but are not limited to:
Duties:
Think outside the box to come up with TechNovative solutions*
Be highly technical, highly motivated, with a drive to learn and apply knowledge to solutions
Engage users in what they need, what their problems and challenges are, how they do business and how can you make things better
Support the creation of new product offerings and solutions
Research, Design, Pilot, Prototype innovative solutions to meet customer needs
Participate in design, development, test, code reviews and product reviews of innovative applications and solutions
Support Integration and deployment of solutions
Maintain server application / software protocol updates
Required Qualifications:
Minimum 0 – 3 years software development experience.
Experience related to developing software applications, APIs, ServicesApplication Development experience in one or more: Python (preferred), Django, HTML, CSS, Java Script
Experience working virtually, on-line collaboration, and as part of team environment
Excellent written, verbal, and presentation skills
Strong interpersonal, problem solving and multi-tasking skills
Proficiency with Microsoft Office applications and Windows
Bachelor's Degree in software development, software engineering, computer science, data analytics, or equivalent degree.
Desired Qualifications:
Experience using agile development tools (e.g. GitLab, Git, JIRA)
Experience using one or more data bases: graphical (e.g. Neo4j), relational (e.g. SQL), non-relational (e.g. NoSQL)
Working knowledge of Linux Operating System (e.g. CentOS) / Windows OS in a server environment
Working Knowledge of data base design using one or more of the following: graphical (e.g. Neo4j), relational (e.g. SQL, Oracle)
Working Knowledge of Kubernetes, Docker
Working Knowledge of software development methodologies (SAFe / Scrum Agile, Kanban, Lean Startup)
Working Knowledge of Cloud environments (e.g. AWS, Azure, GCP)
Knowledge of Model View Controller (MVC) / Model View Template (MVT) frameworks
Knowledge of DevOps, DevSecOps processes
Knowledge of Machine Learning / Artificial Intelligence (e.g. PyTorch, Tensor Flow, FastAI)
Knowledge of Microservice design and implementation
Knowledge of Cybersecurity
Knowledge of Natural Language Processing (e.g. Recurrent Neural Nets (RNN))
Aptitude towards numerical data manipulation and analysis / Data Mining / Math / Statistics / Algorithm Development (e.g. R, MatLab)
TS/SCI security clearance or willingness to obtain one