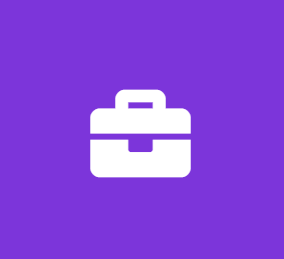 JR Sales Engineer
MV Technologies
Marketing Internship
Jr. Sales Engineer
Classification
Full-Time
Salary Grade/Level/Family/Range
Exempt TBD, Entry-Level
Reports to
VP of Sales & Business Development
JOB DESCRIPTION
Summary/Objective
MV Technologies, LLC (a SEER company) specializes in air emissions and odor control solutions for the industrial waste management and renewable fuel industries. Our primary focus is on dry scrubber hydrogen sulfide removal systems for a broad range of industrial applications including landfill gas and digester biogas. Our systems enable air emissions compliance, eliminate odor, minimize maintenance costs for downstream equipment, and help prepare gas utilization for renewable energy. We partner with engineering firms, project developers, and end-users to identify and customize the best solution for their unique project needs. Through our extensive field experience and drive to innovate, we continue to develop new techniques that deliver the most consistent and cost-effective and eco-friendly solutions available in the industry.
MV Technologies' success is fueled by the passion of our innovative and dedicated staff. We pride ourselves on creativity, hard work, and approaching challenges together. While the responsibilities listed below are unique to the position, the overarching goal is that all of the MV team works together, with the same level of passion to introduce and commercialize the newest and most effective technologies available in the renewable fuel and industrial waste management industries.
The MV Jr. Sales Engineer assists in driving and managing the entire selling process, from lead generation through closure, for designated MV products and solutions. This position offers continuous on-the-job training and has the potential to grow into a Sales Engineer/Manager role.
Essential Functions
Assists in developing new business opportunities and sales prospects while supporting and expanding business with existing clients and customer relationships
Assists in maintaining communication with the client during and after project award, to ensure project satisfaction and develop an after-sales service relationship.
Answers, follows up, and does research necessary to resolve customer inquiries in a timely manner
Articulates accurately and convincingly the technology and product positioning message to business and technology decision-makers
MV Technologies, a SEER Company, is an Equal Opportunity Employer
Establishes and maintains strong relationships throughout the sales cycle, with reasonable and occasional assistance from senior engineering staff
Reviews pricing strategies for proposals and recognizes and resolves commercial issues as they arise, under supervision and within established guidelines
Assists in drafting quotes and proposals with support from management as required
Assists in taking and fulfilling sales orders
Responds under supervision to functional, technical, and commercial elements of RFI's/RFP's and may help prepare an appropriate and timely response that demonstrates creative and adaptive application of MV's technology to client needs
Assists in actively monitoring market developments, competitor activity, trends, and communicates with peers and management
Assists the sales and business development managers in project management as needed during project execution
Performs administrative duties to help meet or exceed established sales objectives
Attends weekly MV meetings
Handles, on occasion, miscellaneous tasks and projects as assigned by management
Competencies
Must be proactive and a team player
Must be highly self-motivated and people-oriented
Must take all reasonable measures to protect and maintain confidential information related to customer and business sales information
Must have an interest in sales and business development
Must be able to work independently with occasional guidance
Must apply sound collaboration skills with demonstrated professional tact
Must have an organized approach to work
Must have the ability to learn technical aspects of the position required
Must demonstrate proficiency in all forms of communication
Must demonstrate creative problem-solving skills
Work Environment
This job operates in a professional office environment. This role routinely uses standard office equipment such as computers, phones, photocopiers, filing cabinets, and fax machines.
Physical Demands
The physical demands described here are representative of those that must be met by an employee to successfully perform the essential functions of this job.
Ability to sit for 3-4 hours at a time
Ability to operate standard PC
Ability to perform repetitive hand and finger motions
Ability to talk and hear
Position Type/Expected Hours of Work
This is a full-time position. Days and hours of work are Monday through Friday, 8:00 a.m. to 5:00 p.m., but hours may vary.
MV Technologies, a SEER Company, is an Equal Opportunity Employer
Travel
No travel expected but may be required to travel 1-3 days at a time if necessary, depending on business needs.
Required Education & Experience
1. BA/BS Degree in Business, Engineering, or other related field, and/or equivalent related experience
2. Recent college graduate with little to no work experience in a related role expected but prepared to learn and willingness to take on new projects under supervision
3. Basic understanding of business practices (knowledgeable about waste management or related a plus)
4. Previous experience working in a customer service or sales-oriented role a plus
5. Strong Microsoft Office professional skills (Word, Excel, PowerPoint, Outlook)
6. Excellent teamwork skills, communication, leadership, and professional diplomacy
Preferred Education & Experience
1. Previous work experience (internships included) is a plus, but not required
2. Extensive understanding of business practices, including proposals
3. Exceptional customer service skills
4. Familiarity with CRM and social media are a strong plus
5. Strong Microsoft Office professional skills (Word, Excel, PowerPoint, Outlook)
6. Basic knowledge of the waste management industry is desirable, but not necessary
Additional Eligibility Qualifications
Must be able to travel as needed to successfully fulfill the duties of the position.
Work Authorization/Security Clearance
None
AAP/EEO Statement
SEER provides equal employment opportunities (EEO) to all employees and applicants for employment without regard to race, color, religion, sex, national origin, age, disability, or genetics. In addition to federal law requirements, SEER complies with applicable state and local laws governing nondiscrimination in employment in every location in which the company has facilities. This policy applies to all terms and conditions of employment, including recruiting, hiring, placement, promotion, termination, layoff, recall, transfer, leaves of absence, compensation, and training.
SEER expressly prohibits any form of workplace harassment based on race, color, religion, gender, sexual orientation, gender identity or expression, national origin, age, genetic information, disability, or veteran status. Improper interference with the ability of SEER's employees to perform their job duties may result in discipline up to and including discharge.
Other Duties
Please note this job description is not designed to cover or contain a comprehensive listing of activities, duties, or responsibilities that are required of the employee for this job. Duties, responsibilities, and activities may change at any time with or without notice.
MV Technologies, a SEER Company, is an Equal Opportunity Employer
MV Technologies, a SEER Company, is an Equal Opportunity Employer
Job Type: Full-time
Experience:
project engineer: 1 year (Preferred)
civil engineering: 1 year (Preferred)
Education:
Benefits:
Health insurance
Dental insurance
Vision insurance
Paid time off
Work from home
Flexible schedule
Tuition reimbursement
This Company Describes Its Culture as:
Detail-oriented -- quality and precision-focused
Team-oriented -- cooperative and collaborative
Schedule:
Company's website:
Benefit Conditions:
Waiting period may apply
Only full-time employees eligible
Work Remotely: