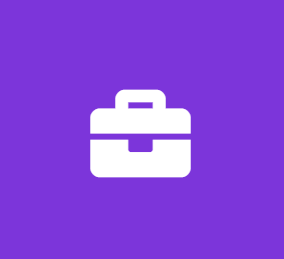 Website Marketing Intern, Summer 2020
Tyler Technologies, Inc.
Marketing Internship
As a Website Marketing intern, you will join an innovative marketing function at the intersection of technology and marketing. The Marketing Technology team at Tyler Technologies supports Tyler Technologies' corporate and divisional strategic initiatives through web technology management and enhancement. Through web design, development, and content production, the website marketing intern will help provide a meaningful user experience for all visitors to Tyler's corporate website, intranet, and related microsites. The web intern participates in the day-to-day web workflow as well as new website initiatives.
Location
Lubbock, TX or Plano, TX
Responsibilities
Design and develop Tyler web presences to promote and reinforce Tyler's vision, core strengths and values, resulting in stronger recognition and awareness of Tyler as the industry leader in public sector software
Develop and maintain content for all Tyler websites, including but not limited to Tyler's client facing site, employee intranet, and specific events or sales initiatives microsites
Ensure all websites and online presences strictly adhere to corporate standards
Monitors site traffic and reviews analytic data to provide regular performance reports and performance improvements suggestions
Identify new ways to use our websites for communication with internal and external audiences
Provide recommendations relating to improvements to the organization and/or content of existing sites
Work with other Tyler functions including Sales, HR, and IT to support their digital and online marketing needs
Qualifications
Currently pursuing a bachelor's degree or master's degree in web design/authoring in HTML/CSS
0-2 years of experience working in web development, web design and/or related technical course work
Demonstrated experience in Web development and design including proficiency in Adobe Creative Suite, HTML/CSS, JavaScript, and content management systems (DNN experience a plus)
Demonstrated ability in developing and publishing web pages
Familiarity with video implementation on websites
Familiarity with Google Analytics tools and reporting features
Ability to work in a team environment, negotiating with other team members to achieve goals and objectives committed to excellence.
Excellent interpersonal, verbal and written communication skills — ability to effectively communicate with individuals from diverse backgrounds
Excellent presentation skills, ability to work independently as well as collaboratively
Knowledge of or interest in emerging web technologies, mobile devices and cross-browser experiences
Marketing experience and strong writing skills a plus
Must be self-motivated, have a high level of attention to detail, and have a creative and imaginative mind.
Great Place to Work & Grow Your Career
Tyler is continually recognized as a great workplace locally and nationally. See our recent awards and accolades across Tyler »
Tyler is subject to regulations, guidelines, and/or client requirements relating to the qualifications of Tyler personnel performing certain client work. Because of the nature of this position, it is a requirement that the candidate can successfully pass a federal background check at the time an offer is extended and over the course of employment with Tyler.