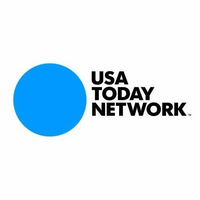 Summer Internships - Reporting, Producing, Social Media & Photography/Videography
Gannett
Marketing Internship
Gannett Co., Inc. (NYSE:
GCI) is an innovative, digitally focused media and marketing solutions company committed to strengthening communities across our network. With an unmatched reach at the national and local level, Gannett touches the lives of nearly 140 million people monthly with our Pulitzer-Prize winning content, consumer experiences and benefits, and advertiser products and services. Gannett brands include the USA TODAY and more than 260 daily local newspaper brands, digital marketing services companies ReachLocal, WordStream, and ThriveHive and U.K. media company Newsquest. There's never been a better time to join our talented team. Visit Gannett.com/Careers to learn more about our opportunities, and visit Gannett Privacy Policy to understand our privacy policy.
Summer Internships - Reporting, Producing, Social Media & Photography/Videography
The Arizona Republic/azcentral.com, part of the USA TODAY NETWORK, is seeking Summer Interns to participate in our Internship Program.
This paid internship program gives college students an opportunity to work in The Arizona Republic | azcentral newsroom over the summer. We're seeking students who are looking for a professional-level experience and have the initiative, skills and judgment to excel at it.
The program will include extensive one-on-one coaching and mentoring, but students are expected to handle stories independently and effectively in a 24/7 deadline-driven environment.
Shifts, days and hours may vary.
Responsibilities:
Interns will handle daily assignments that could include breaking news reporting, writing, copy editing, online production assignments, social media, research, database work, investigative work, audio and video editing and visual journalism.
Gathers information from sources at any locations and through any means commonly available for news stories, although not necessarily at the skills level of a spot-news reporter.
Interviews subjects in person, over the telephone or via computer terminals, and in writing.
Travels quickly to wherever the news occurs or is being disseminated.
Researches written materials, graphic and photographic materials, as well as audio and video recordings.
Quickly and accurately reports information, either verbally or electronically, for publication.
Helps in the production of photographs and graphics that would be helpful in supporting stories.
Participates in brainstorming sessions.
Requirements:
Degree-seeking student currently enrolled in a journalism program at a college or university. Students must have completed one year of college. Preference given to more advanced students. Those who have completed undergraduate work also are accepted.
Strong command of AP writing, spelling, grammar, and style.
Reporting Skills.
Well-organized, detail-oriented and flexible.
Open to new ideas, new experiences and learning on the job.
Critical thinking and analytical skills.
Technical skills (will vary depending on the assignment).
Ability to multi-task in a fast-paced environment.
Experience performing a wide variety of tasks under the pressure of deadlines.
Ability to communicate effectively across all levels of the organization.
Exceptional written and verbal communication skills required.
Advanced proficiency in MS Word, Excel, and PowerPoint.
If you are selected for a driving role, these positions require a valid driver's license, reliable transportation, and the minimum liability insurance required by state law.
Employment is contingent on passing a pre-employment, post-offer drug screen and background check.
#Content
Gannett Co., Inc. is a proud equal opportunity employer. We are a drug free, EEO employer committed to a diverse workforce. We will consider all qualified candidates regardless of race, color, national origin, sex, age, marital status, personal appearance, sexual orientation, gender identity, family responsibilities, disability, education, political affiliation, or veteran status.