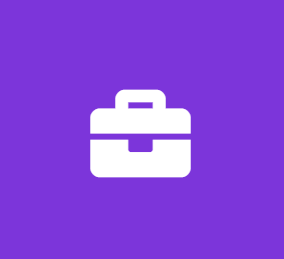 Software Engineer Intern
Envestnet Asset Management, Inc
Software Engineer Internship
It's fun to work in a company where people truly BELIEVE in what they're doing!
We're committed to bringing passion and customer focus to the business.
Job Description Summary:
Envestnet, Inc. (NYSE:ENV) is a leading independent provider of technology‐enabled investment and practice management solutions to financial advisors who are independent, as well as those who are associated with small or mid‐sized financial advisory firms and larger financial institutions. Envestnet's technology is focused on addressing financial advisors' front, middle, and back‐office needs. Envestnet is headquartered in Chicago.
Job Description:
Responsibilities include:
Design and develop application software code to implement required features.
Perform implementation from database (SQL) layer to middle (JAVA) tier to user interface (JSP/XHTML/GWT) layer.
Collaborate with architects, designers, analysts, product specialists, and other software engineers
Respond promptly and professionally to bug reports.
Analyze system specifications and translate system requirements.
Analyze current programs including performance, diagnosis and troubleshooting, and design solutions to problematic programming.
Test new source code developed to ensure that logic and syntax are correct, and that program results are accurate.
Provide assistance to testers and support personnel as needed to determine system problems.
Job Requirements:
Bachelor's Degree or foreign equivalent in Computer Science, Mathematics, Computer Engineering, or related field.
2-5 yrs of exp. in software programming—including 2+ yrs JAVA programming.
1+ Yrs of exp. in SQL programming; SDLC; OO Design and Implementation.
1+ yrs of exp. of REST AP inbound web services.
Experience in Financial Services technology/products strongly preferred.
Envestnet offers the following exceptional benefits: competitive compensation, 401k, unlimited snacks, flexible hours/paid time off, and excellent health/dental/vision insurance. We treat our employees well and offer tremendous growth opportunities. Challenging work pushes our people to be creative in a casual environment that is caring, fun, and collaborative. We believe that when you have smart, happy people working together you can produce something special.
Envestnet is an equal opportunity employer.
If you like wild growth and working with happy, enthusiastic over-achievers, you'll enjoy your career with us!