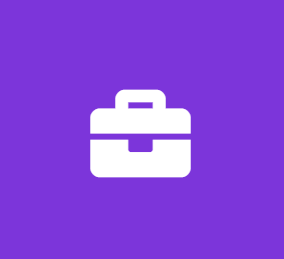 Sales Engineering Intern (June - Aug 2020)
Seagate Technology
Marketing Internship
This team has high-visibility focused on executing against strategic growth strategies. As part of the Seagate Global Architecture team, you will learn and grow with the sales team to help to identify opportunities to position and self Seagate Systems products across a Broad portfolio of customers and vertical markets.

Lead the user story definition (agile) and content creation for technical requirements section of a salesforce.com.
C apture the ecosystem of workflows used by the customer and around the Seagate products, including applications, workflows, virtual frameworks ( eg. Vmware , Kubernetes), filesystems, and volume managers used by the customer.

Gain more knowledge of the solution eco system in the sales pipeline which will be used to influence the priority of sales enablement deliverables, certifications, whitepapers, and reference architectures.

Develop a S hare P oint site for the S ale E ngineering team such as cr e ating content, dashboards, and training material.

Enhance the S ales E ngineering Playbook and Onboarding Guide such as moving the experience to SharePoint, dashboards, ltimos , etc.

Partner with product management team to refine and adapt new technologies into Seagate's portfolio

Self-Started & eager to learn about new technologies without supervision

Passionate about computing technologies

Objective and open to change - being a change agent to help others do the same
Great written and verbal communication skills, being able to translate customer requirements to engineering requirement

Willingness to build and nurture trusting relationships with external and internal customers

Team player

Enjoys a fast-paced environment
Your Experience Includes:
Bachelor's degree in Computer Science or related field and must be enrolled for Fall 2020 courses.

O+ years of experience
Masters degree in STEM fields, Computer Science, Computer Engineering, EE , or related field and enrolled for Fall 2020 courses.

Customer related experience, in a presales or post sales role
Awareness of current trends in Cloud architecture, Orchestration & Storage

Good Understanding of Edge computing trends, and applications of AI and Machine learning in Edge use cases

Our Longmont product-design campus is nestled against the foothills with exceptional views of the Rocky Mountains. Here at work, you can grab breakfast and lunch in the on-site cafeteria or get an afternoon espresso, prepared by a professional barista. Our 1,500+ employees enjoy an active on-site experience from sporting activities (get in a few laps at lunch on our 1-mile walking path around campus, play ping-pong or volleyball, or stop in our 24- hour fitness center for a group or individual workout) to community service and many employee resource groups including Pride!, Women's Leadership Network and a Young Professionals Network.

Local candidates preferred.
Visa sponsorship is not available for this position.

Job Family: Support