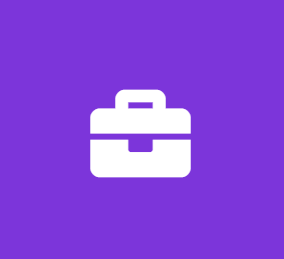 Social Media Intern
Women's Adventure Travels
Marketing Internship
As an intern at Women's Adventure Travels (WAT), you will have the opportunity to work directly with the company's founder, Karen Loftus, and be a part of a passionate team dedicated to empowering women across the globe.
Karen Loftus has a long and storied career in entertainment, media, and travel. She spent several years living and working in LA and NY. She was an award-winning playwright and was an international comedian for ten years.
This all-women travel company has many layers and entertainment angles within the business, reflecting Karen's previous projects and endeavors. Currently, there are several projects, from a podcast to TV, in development with Women's Adventure Travels.
No experience is necessary, only an interest and a willingness to learn. This is an excellent opportunity to build your portfolio, strengthen your resume, and make new connections with colleagues and special guests.
As a member of our marketing team, a social media intern will focus on engagement and content creation for our Instagram, Twitter, and Facebook. Applicants with interest in creating content for Pinterest and Tik Tok are encouraged to apply.
Check out our social media below to get a better sense of what you will be doing:
Instagram: https://www.instagram.com/womensadventuretravels/
YouTube: https://www.youtube.com/channel/UCUJYWDzP9IFyEzKabzEXn6Q
Twitter: https://twitter.com/womensadvtravel
Facebook: https://www.facebook.com/WomensAdventureTravels
Interns will be asked to complete between 10 and 20 hours a week. We are flexible with days and times and will work to create a schedule that suits you.
For more information on the company, Women's Adventure Travels (WAT's) go to the website: www.WomensAdventureTravels.com
For information on Karen Loftus, WAT's Adventuress in Chief, you can also go to WAT's Founder page: https://www.womensadventuretravels.com/karen-loftus
Job Type: Internship
Experience:
social media: 1 year (Preferred)
Location:
Lancaster, PA (Preferred)
Work Location:
Benefits:
Flexible schedule
Professional development assistance
Internship Compensation:
This Job Is:
A good job for someone just entering the workforce or returning to the workforce with limited experience and education
Open to applicants who do not have a college diploma
Schedule:
Company's website:
https://www.womensadventuretravels.com/
Company's Facebook page:
https://www.facebook.com/WomensAdventureTravels