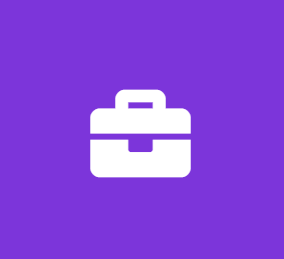 Social Media & Marketing Intern
BLACK WOMEN IN SPORT FOUNDATION
Marketing Internship
The Black Women in Sport Foundation (BWSF) is seeking Social Media & Marketing Intern(s). The Social Media & Marketing Intern(s) will support the BWSF administrative team, which oversees BWSF's social media channels and marketing strategies. They will have the opportunity to work across BWSF's social media and digital footprint (Instagram, Facebook, Twitter, YouTube, BWSF website), assisting with content production, storytelling, and ideation.
Co-manage digital and social media channels, including Twitter, Instagram, YouTube, Facebook, and the BWSF website to build out our brand and Foundation presence
Learn and implement social media best practices
Create engaging content that resonates with our audience
Monitor and report on social engagement and follower growth
Implement creative ways to spread the word about BWSF programs and mission
Partner with BWSF leadership and Board and contribute to board marketing strategy for the organization
Develop social media presence on new channels (TikTok, SnapChat)
Additional ad hoc tasks, as needed
Critical qualifications:
Ability to collaborate and be a team player
Understanding of Instagram, Facebook, YouTube, Twitter and other social media platforms a must
Undergraduate or Graduate Student; with majors focusing on marketing, communications, public relations, policy, sport/business management, kinesiology, education, or social enterprise.
Passion for social media and storytelling
Excellent written and verbal communication skills
Meticulous attention to detail; self-motivated multitasker with a strong work ethic
Graphic design, video editing, and Adobe Creative Cloud skills a plus (including Premiere, After Effects and Photoshop)
Computer literacy in both Mac and Windows operating systems
Strong knowledge of all Microsoft and Google Drive applications
Comfortable with online communication tools (Slack, G Suite).
Strong interest in Black Women in Sport Foundation and passion for grassroots advocacy a must
Additional job benefits include:
Understand the dynamics of remote team collaboration
Gain hands-on experience in marketing and social media.
Professional development opportunities, including resume reviews, formal mentorship and virtual coffee chats with BWSF staff and Board members.
Interns will also have the opportunity to receive a letter of reference from BWSF upon successful completion of the internship.
Job Type: Internship
Work authorization:
Work Location:
Benefits:
Internship Compensation:
This Job Is Ideal for Someone Who Is:
Dependable -- more reliable than spontaneous
People-oriented -- enjoys interacting with people and working on group projects
Adaptable/flexible -- enjoys doing work that requires frequent shifts in direction
Detail-oriented -- would rather focus on the details of work than the bigger picture
Autonomous/Independent -- enjoys working with little direction
Innovative -- prefers working in unconventional ways or on tasks that require creativity
Schedule:
Company's website:
https://www.blackwomeninsport.org/
Company's Facebook page:
https://www.facebook.com/BWSFandYou