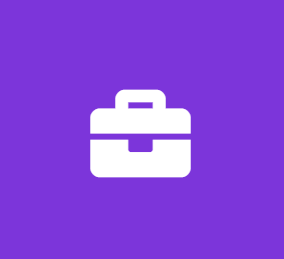 Web Developer Internship
Fidelity Partners Medical Staffing
Software Engineer Internship
About Us:
Fidelity Partners is a leading national healthcare support services company specializing in the Medical Staffing, Executive Search, and Outplacement of medical professionals for both premier private sector clients and in support of our military and government clients. We are committed to the highest levels of professional and ethical service in the market today and work to cultivate long-term relationships. We have a reputation built on integrity, an expert knowledge of the medical industry and attention to individual client and employee needs.
We are currently accepting qualified applications for a Web Developer to support our corporate office here in San Antonio, TX.
Job Expectations:
Design and Develop Multiple Web pages.
Manage these pages on a daily basis.
Manage Multiple Social Media Pages, Facebook, Twitter and LinkedIn.
Pull, analyze, and interpret data Using Google Analytics for reports.
Create and present weekly reports.
Ability to create well-designed graphics
Clearly and consistently communicate between internal product teams.
Research and stay up-to-date on industry trends.
Respond to Company Reviews on Indeed, Glassdoor, Google, as needed.
Ability to manage websites to include online publications and marketing.
Job Qualifications:
Must demonstrate a proven track record of the ability to prioritize, organize and multi-task in a flexible and fast paced environment to effectively meet deadlines.
Must demonstrate exemplary written and verbal communication skills.
Must demonstrate the ability to work in a team-oriented environment.
Must demonstrate critical thinking and attention to detail when solving problems.
Must demonstrate a basic understanding of CMS, preferably using WordPress.
Must demonstrate a basic understanding of HTML5, PHP, CSS and Javascript.
Experience with Adobe Illustrator and Photoshop.
Demonstrated proficient skills in Microsoft Office, including Excel, Word and PowerPoint.
Required Experience:
Computer Science, Marketing or another related field or 2+ years of equivalent experience.
2 years of experience in software development
Digital Marketing, Advertising, Media Industry, and Non-Profit experience preferred.
Experienced with content and technical writing required.
We greatly appreciate your interest and look forward to your joining our team.
Fidelity Partners Medical Staffing provides equal employment opportunities to all employees and applicants for employment without regard to race, color, religion, sex, national origin, age, disability, or status as a veteran in accordance with applicable federal state and local laws.
Job Type: Internship
Experience:
WordPress: 1 year (Required)
Social Media Management: 1 year (Required)
Web Development: 1 year (Required)
Education:
Work authorization:
Work Location:
Benefits:
Schedule:
Monday to Friday
Day shift
8 hour shift