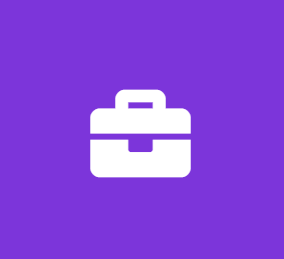 Marketing Assistant/Coordinator (possible internship)
Ideal Turf
Marketing Internship
We are a synthetic turf company that is looking for someone to assist the Marketing Manager with marketing-related tasks, as well as take responsibility for tasks, such as:
-creating social media calendars
-collecting/generating content for social media posts
-posting on various social media sites
-maintaining company reputation across multiple platforms (seek reviews, respond to reviews, etc)
-put together and mail marketing materials
-contribute to overall marketing ideas/strategies
-involved in ads and analytics
-gather information and write blogs
-other as required, but all related to marketing and sales
We are a fairly small company, but we are growing! We are headquartered in Fort Worth, but operate in Dallas, Fort Worth, Houston, Austin, and San Antonio. We offer a variety of turf products and installations for both residential and commercial applications.
We are looking for a part-time employee and are open to students looking for an internship. We hope the position can grow from part-time to full-time, eventually taking on more tasks with the possibility of moving into the Marketing Manager position. The environment is very flexible, offering remote work, onsite work, and flexible working hours, and is relatively low-stress (it's not life or death, but we do care tremendously about customer service and doing the right thing).
If you are interested in learning more about this position or applying, please send your resume through indeed and include a cover letter with the word Green at the beginning, so that we know you have read this posting entirely. We look forward to hearing from you!
Job Types: Part-time, Internship, Contract
Salary: $12.00 /hour
Benefits:
Experience:
relevant: 1 year (Preferred)
Marketing: 1 year (Preferred)
Application Question:
Are you currently enrolled at a college or university for business or marketing?
Work Location:
Hours per week:
This Job Is:
A good fit for applicants with gaps in their resume, or who have been out of the workforce for the past 6 months or more
A good job for someone just entering the workforce or returning to the workforce with limited experience and education
Open to applicants who do not have a college diploma
Schedule:
Monday to Friday
Weekends required
Day shift
Work Remotely: