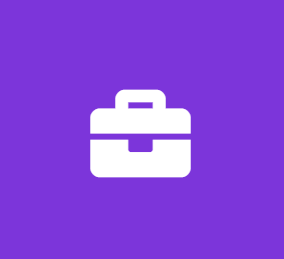 Digital Marketing INTERN
NSS Labs, Inc.
Marketing Internship
NSS Labs, Inc. tests the world's security products and is recognized globally as the most trusted source for independent, fact-based cybersecurity guidance. Our mission is to advance transparency and accountability within the cybersecurity industry. Many of the world's largest and most demanding enterprises rely on trusted insights from NSS Labs.
This is a summer internship, hourly position. The hours are full-time Monday-Friday working remote in Austin.
This position requires proven writing and editing skills. Managing multiple projects in various stages of development should be expected.
Primary Skills and Experiences
Should have a basic understanding of brand development and be able to contribute ideas to brand strategy and digital campaigns.
Must have graphic design skills in Photoshop, InDesign and Adobe Illustrator. Should be proficient enough to create graphics for presentations, website and digital campaigns.
Be well organized and prepared to multi-task on various marketing initiatives.
Excellent verbal and written communication skills. Proficient in English speaking, reading, and writing.
Interpersonal skills (listening, cooperation, and diplomacy) that create an atmosphere of trust and mutual respect among team members.
Must be self-motivated.
Strong attention to detail with an obsessive eye for consistency and accuracy.
Looking for someone eager to learn about growth in cybersecurity and how they can contribute to new marketing programs.
At NSS Labs, we hire innovative and talented individuals with a passion for leading-edge technology. We have a culture of innovation, where quality, originality, and "thinking outside the box" are encouraged. Our leadership fosters professional growth and support, all within a fast-paced environment.
Third party resumes are not currently being accepted. NSS Labs, Inc. will not pay a fee for unsolicited resumes.
NSS Labs provides equal employment opportunities to all employees and applicants for employment without regard to race, religion, color, national origin, ancestry, sex (including pregnancy), disability, age (40 and older), marital status, sexual orientation, gender identity or expression, genetic information, medical condition, veteran or military status, or any other characteristic protected by law. Equal employment opportunity applies to all terms and conditions of employment, including hiring, placement, promotion, termination, layoff, transfer, leave of absence, compensation, and training.