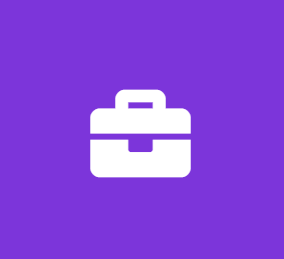 Junior Product Manager
BURST Oral Care
Product Full Time
BURST Oral Care is a Los Angeles, CA-based, affordable, subscription oral care company recommended to you by your most trusted dental professionals - founded in 2017. We started BURST as a means to disrupt an industry that to date hadn't provided the highest quality, affordable and well-designed products to its customers. BURST does just that.
Patients are first here at BURST. We make the best electric toothbrush on the market - meeting the health and aesthetic desires of our customers. Every product is created with input from our group of experienced dental professionals. We empower dental professionals to recommend and refer our products to patients during visits. Patients then subscribe to our brushes, heads and other products online. Post-purchase we pay commission on all sales of our brushes sold through our referral ambassadors.
We are one of the fastest-growing subscription brands in the country due to our strong ambassador program of dental professionals and select celebrities - such as this year's Chrissy Tiegen - who reflect our brand values.
We are looking for an all star Product Manager who is passionate about the health and wellness market and the BURST journey. You will join a dynamic and fast-paced environment and coordinate teams to position current Burst products and roll out new products that delivers BURST vision.
Responsibilities
Gain a deep understanding of the BURSTomer experience, generate new ideas that grow market share, improve BURSTomer experience and drive growth
Work with the BURSTomer service team to identify and manage admin portal improvements and features, and oversee the resolution of tech fixes.
Develop product positioning strategies
Develop and define specifications for design and development team
Scope and prioritize activities based on business and BURSTomer impact, including grooming of existing projects in the dev funnel
Drive product launches including working with public relations team, executives, and other product management team members
Evaluate promotional plans to ensure that they are consistent with product line strategy and that the message is effectively conveyed
Act as the BURST primary Cheerleader to build awareness and understanding
Establish shared vision across teams by building consensus on priorities
Partner with marketing and acquisition to launch new products
Partner with customer operations to develop world class support for BURSTomers
Partner with strategy and analytics to monitor engagement and evaluate product success
Manages calendar of projects to make sure things are on track
Requirements
Proven work experience in product management or as an associate product manager
Proven track record of managing all aspects of a successful product throughout its lifecycle
Proven ability to develop product and marketing strategies and effectively communicate recommendations to executive management
Solid technical background with understanding and/or hands-on experience in software development and web technologies
Strong problem solving skills
Excellent written and verbal communication skills
MS/BS degree in Computer Science, Engineering or equivalent preferred
Job Type: Full-time
Salary: $65,000.00 to $75,000.00 /year
Experience:
product development: 1 year (Preferred)
Education:
Additional Compensation:
Work Location:
Benefits:
Health insurance
Dental insurance
Vision insurance
Paid time off
This Job Is:
A job for which military experienced candidates are encouraged to apply
Schedule: