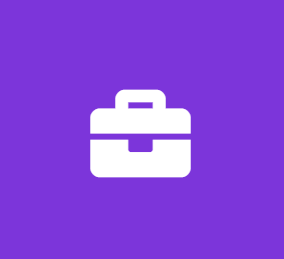 Accounting Intern/Assistant
Burrito Concepts, LLC
Customer Support Internship
Burrito Concepts, LLC, a franchisee of Qdoba is seeking an energetic Accounting Intern or Assistant to work directly with the company Controller. The candidate will be responsible for creating accurate and timely financial records for the organization.
Essential Functions:
Prepare accounting records with accuracy, completeness, and conformance to standards defined within the department.
Reconcile bank statements.
Reconcile daily sales.
A/P data entry.
Establish records of accounts and input entries into proper accounts.
Other duties assigned by Controller.
Competencies:
Advanced Excel.
Ability to work independently.
Attention to detail.
Time management skills.
Organizational skills.
Effective communication.
Thoroughness.
The company will accommodate a flexible schedule (depending on class schedule) for accounting students, but requires candidates to commit to a minimum of 20 hours per week.
Burrito Concepts, LLC participates in federal and/or state tax credit programs. After submitting your resume, please complete the Work Opportunity Tax Questionnaire (Step 2) at http://burritoconcepts.com/wordpress1/careers/
The questionnaire is required of all applicants. The information you give will be used to determine the company's eligibility for these programs and will in no way negatively impact any hiring, retention or promotion decisions.
Burrito Concepts LLC is an Equal Opportunity Employer that values diversity in the workplace.
Job Type: Part-time
Salary: $9.00 to $11.00 /hour
Experience:
relevant: 1 year (Preferred)
Education:
High school or equivalent (Required)
Location:
Springfield, MO (Required)
Work Location:
Benefits:
This Job Is Ideal for Someone Who Is:
Dependable -- more reliable than spontaneous
Detail-oriented -- would rather focus on the details of work than the bigger picture
Autonomous/Independent -- enjoys working with little direction
This Company Describes Its Culture as:
Detail-oriented -- quality and precision-focused
Stable -- traditional, stable, strong processes
Team-oriented -- cooperative and collaborative
Schedule: