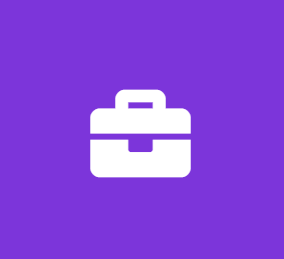 Marketing Intern (College Credit)
CDM Digital Advertising Agency
Marketing Internship
Marketing Internship (College Credit)
Location: Seattle/Tacoma area:
We are CDM Digital Advertising Agency. We are looking for sharp individuals seeking a career in marketing and advertising.
We are multicultural and based in Los Angeles, but we have started prospecting in the Northwest with the intent of opening a second office.
3 Openings: Reports to: President/Vice President
Some marketing (and/or sales) experience preferred, but not required
Job Summary:
This position is responsible for creating, enhancing, accelerating, monitoring, and tracking a wide variety of different marketing projects and campaigns.
Interns are given significant opportunities and responsibilities to work on projects from start to finish.
Primary Responsibilities
Researching prospects and ending follow up with correspondence and materials
Creating and driving various social media campaigns for clients and agency
Helping to create business proposals
Managing content and process related for our newsletter, blog, and email marketing campaigns.
Strong analytical and problem-solving skills
Graphic design skills are a plus
Marketing automation software) skills/experience a plus
Energy, motivation, and commitment to results
International experience and field/sales experience a plus
Previous marketing (and/or sales) experience a plus
Pursuit of BA/BS (must be at min. a college junior) required
Ability to work, problem-solve and thrive in a very unstructured environment
The majority of your work will be remote
We expect that this will result in employment by Fall.
If you sign an account, you will receive a % fee
Resume and cover letter (to Bernard or Jenelle)
Job Type: Internship
Education:
High school or equivalent (Preferred)
Additional Compensation:
Work Location:
Benefits:
Internship Compensation:
This Job Is:
A job for which military experienced candidates are encouraged to apply
Schedule:
Company's website:
Company's Facebook page:
https://www.facebook.com/CDMDigital
Benefit Conditions:
Only full-time employees eligible