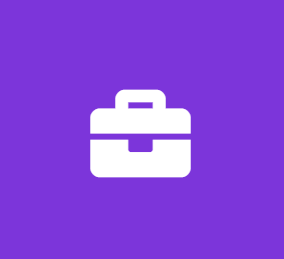 Business Admin Intern
General Dynamics Mission Systems, Inc
Business Internship
Basic Qualifications :
Candidates should demonstrate a thorough understanding of business principles. Administration Interns must be enrolled in an accredited degree program with a preference in a related field.
Clearance Requirements:
Candidates must be able to obtain a DoD TS/SCI clearance if required. Due to the nature of work performed within our facilities, U.S.citizenship is required.
Responsibilities for this Position:
General Dynamics Mission Systems has an immediate opening for a Business Admin Intern. This position provides an opportunity to further advance the cutting-edge technology that supports some of our nation's core defense/intelligence services and systems. General Dynamics Mission Systems employees work closely with esteemed customers to develop solutions that allow them to carry out high-stakes national security missions. The selected candidate will be responsible for administrative matters in a wide variety of functional areas such as financial, purchasing, research and all other engineering administrative areas of responsibilities.
REPRESENTATIVE DUTIES AND TASKS:
Provide administrative assistance in a staff capacity to engineering management by coordinating such activities as personnel placement, budget preparation and control, work-flow procedures, compensation matters, and training programs
Represents the Engineering department on administrative matters
Recommends, interprets, and/or implements internal engineering administrative policies and procedures as it pertains to the contracts
Performs as a generalist by combining administrative tasks in such functional areas as finance, purchasing, proposals and research
May prepare budgeting, project scheduling and statistical reports as required.
Performs detailed administrative, office management, financial and analytical activities for specific engineering functions
Prepares, develops and update charts and graphics for the engineering department
Coordinates small projects to support the engineering department
Develops solutions to a variety of problems of moderate scope and complexity
Contributes to the completion of organizational projects and goals
May serve as liaison for administrative tasks with other functions such as Facilities, Security, and Finance
May be subject-matter experts on the use of one or more business-related tools such as company's time reporting (Unanet) , financial , or expense reporting system (Concur)
Support US government administrative actions (record-keeping, contract organization, invoice processing etc…)
Administratively support other functional areas to include contracts manager support and basic finance support.
Prepare Purchase Requisitions (PR) as needed
Required Skills:
Candidate must be able to prepare, analyze, and present a variety of reports/metrics to senior management as required and or on demand
Able to refer to policies and practices for guidance
Works under only general supervision
Frequent internal company and external contacts
Able to coordinate office events (employee engagement; catering; customer visits)
Grasps and applies new information quickly, handles more complex assignments
Show initiative on assignments and exercises independent judgement
Professionally executes projects with little direction
Working knowledge of Microsoft Office Suite of tools
Preferred Skills:
Experience performing office management tasks (coordinating with vendors for office support such as cleaning services)
Experience creating/editing PowerPoint slides to support Business reporting or status reviews

Company Overview:
General Dynamics Mission Systems (GDMS) engineers a diverse portfolio of high technology solutions, products and services that enable customers to successfully execute missions across all domains of operation. With a global team of 13,000+ top professionals, we partner with the best in industry to expand the bounds of innovation in the defense and scientific arenas. Given the nature of our work and who we are, we value trust, honesty, alignment and transparency. We offer highly competitive benefits and pride ourselves in being a great place to work with a shared sense of purpose. You will also enjoy a flexible work environment where contributions are recognized and rewarded. If who we are and what we do resonates with you, we invite you to join our high performance team!
General Dynamics is an Equal Opportunity/Affirmative Action Employer that is committed to hiring a diverse and talented workforce. EOE/Disability/Veteran