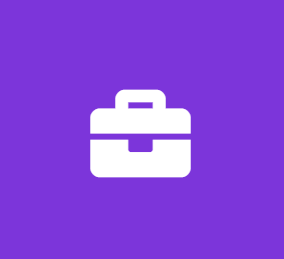 Social Media Intern
True REST Farmington Hills
Marketing Internship
Top Reasons to Work with Us:
- True REST Detroit is an exciting, growing new company, offering state-of-the-art Float Therapy technology in a beautiful spa environment. We are the largest luxury Float Spa in Michigan and one of the larger centers in the country.
- You'll gain experience marketing to a number of different target audiences, as Float Therapy is truly something that can provide benefit to just about everybody.
- There is a lot of buzz around Float Therapy - coming from Pro Athletes, Celebrities and everyone who visits our spa discussing their new experience.
About the Position:
As our social marketing intern, you'll join a fast-paced work environment and be exposed to a full range of digital media and e-commerce communications. You will help craft the voice of our growing brand and build relationships with top influencers across multiple industries.
Working with the owners of True REST Detroit, you'll get an inside look at social media and marketing strategy for rapidly growing brand. Your tasks will include curating engaging content, managing fan and brand interactions, strategizing new promotional launches, and much more.
This is an unpaid internship position. The right candidate will meet the following requirements and must have the ability to work in the spa and remotely:
Job Requirements:
- Interest in learning more about Float Therapy (wellness / alternative medicine) marketing and lifestyle branding
- Interest in Float Therapy and our brand
- Knowledge of Facebook, Twitter, Instagram, LinkedIn, Snapchat, and other emerging social media platforms
- Strong communication skills (verbal and written) and a strong attention to detail
- Strong work ethic & positive attitude
- Proper time management and organizational skills
- Proficient with Microsoft Word and Excel.
- Must be able to work into our Farmington Hills spa
- Must be able to work independently and collaboratively in a team environment.
Pluses:
- Knowledge of Fitness/Yoga/Holistic culture
- Proficient with photo and video editing software
What's In It for You:
- Internship Credit (we will work with your school to ensure you receive credit)
- The opportunity to work with and learn from the leading Float Therapy brand.
- The opportunity to market a therapy that is very intriguing and benefiting people both mentally and physically
- Experience that will give you a leg up in your career
- Float for free during your internship!
Job Type: Internship
Salary: $0.00 /hour
Benefits:
Schedule:
Company's website:
Company's Facebook page:
www.facebook.com/truerestdetroit
Work Remotely:
Temporarily due to COVID-19