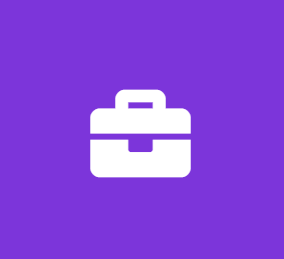 Marketing Summer Intern
3STEPS4WARD LLC
Marketing Internship
3STEPS4WARD is a full-service marketing consultancy group founded on the principles of business for positive social causes. We help nonprofits, startups, entrepreneurs, and small businesses succeed in their mission through marketing, strategy, brand ideation, and more. We are a group of marketing experts, creatives, strategists, and entrepreneurs seeking to help people, businesses, and brands, by creating and implementing value-based marketing initiatives.
We believe in the power of momentum. Movement, direction, intention, and forward planning are at the heart of our thought process. You're probably familiar with the saying "two steps forward, one step back." We feel that this perspective is crucial to lasting growth - both in business and in life.
3STEPS4WARD is seeking an enthusiastic and goal oriented Summer Intern to join our growing team for the summer of 2020 (4 month program). You will take ownership from day one; jumpstart your career as a full-fledged part of our business, immediately owning critical marketing projects, joining cross-functional teams, supporting decisions, and liaising with departments across the company. Our clients span a number of industries from healthcare, emerging tech, real estate, and health & wellness. You will work alongside a team of creatives and strategists with a common goal of providing superior service and driving success to our clients' business. Functional support will include: Sales & Operations, Marketing Strategy, CRM, Consumer Insights, Digital Marketing, Lead Generation, and Finance.
IS THIS THE RIGHT OPPORTUNITY FOR YOU?
Our team is small and missing key resources becomes apparent very quickly. We provide resources to learn and grow (and expect our colleagues to develop skills constantly). If you don't have the passion and drive to continuously learn and perform at a high level, this isn't the right role for you. You will need to take initiative - no task is too small or too large for this role. You may need to re-design a presentation, build a sales forecast, write social media copy, or document a boring (but essential to standardize) process. If you're not a hands-on individual that is motivated to get stuff done (quickly and efficiently), this role won't be enjoyable for you. We don't look at customers as "cash cows" but rather see them as long-term partners in our journey to making their business succeed.
RESPONSIBILITIES
Take ownership from day one; jumpstart your career as a full-fledged part of our business, immediately owning critical marketing projects, joining cross-functional teams, supporting decisions and liaising with departments across the company.
Be challenged to find innovative solutions to unique business challenges and continuously evolving needs, constantly iterating and learning as you go.
A personal interest and curiosity in social, cultural, and technological trends.
Provide reporting to key team members and clients on progress and results, escalating when needed.
Support online research efforts, with an understanding of research options, tools, and approaches.
Provide assistance in the coordination, design, and delivery of primary consumer research.
Help develop social media and marketing deliverables for clients (including writing and design).
Communicate research findings to project team members and, potentially, clients.
Create, distribute, and present research overviews on customer experience topics or specific client industries.
Develop user journeys, creative briefs, and other presentation deliverables in support of the intern project.
Perform quality control and testing of web programming to ensure expected functionality.
Effectively communicate across departments in a remote-work environment.
Gain unique exposure to various disciplines based on business needs and your individualized strengths.
Stretch your comfort zone, challenge your boundaries, fail, and get better.
PERSONAL CHARACTERISTICS
We are looking for intellectually curious problem-solvers that have a passion for marketing, technology, innovation, and learning overall business acumen. As a Summer Intern, you will help lead projects that help shape the future of 3STEPS4WARD.
Creativity: Someone who can suggest new ways of doing things and bring fresh, new thinking to the table to advance insights and ideas.
Leadership: Someone who can collaborate with and lead others. Whether it's a hands-on implementation role or a strategic one, this person will be able to set policy and direction, and implement solutions.
Sense of urgency mentality with a positive attitude towards clients and colleagues while also focusing on established goals and project deadlines.
Ability to support multiple tasks simultaneously at a high level.
Experience with G-Suite programs and tools, especially Gmail, Google Calendar, Drive, and Forms.
Demonstrated self-motivation and the ability to work independently.
LOCATION(S): Intern(s) will rotate between the following office locations:
Chicago, IL ∙ Cleveland, OH ∙ San Francisco, CA (Bay area) ∙ San Diego, CA
Housing/Meal Stipend & Travel Expenses will be provided
3STEPS4WARD is an equal opportunity employer. All qualified applicants will receive consideration for employment without regard to race, color, religion, sex, national origin, disability, protected veteran status, or other status protected by law.
Job Type: Internship
Salary: $500.00 to $1,500.00 /month
Work Location:
Benefits:
Schedule:
Company's website:
Company's Facebook page:
https://www.facebook.com/3steps4ward
Work Remotely:
Temporarily due to COVID-19